At 11am local time stage 2 of La Solitaire du Figaro will start taking the 35 solo skippers on a 404 nautical mile journey from Saint Brieuc to Dunkirk. The challenges ahead include navigating through significant shipping traffic, and also sandbanks, which have caught out some skippers in the past.. These course restrictions mean less room for manoeuvers and limited opportunity for varied strategies across the fleet.
The final stretch will be especially difficult managing currents and the cross-Channel shipping zone between Calais and Dover. It will be important for the skippers to stay alert and reserve energy for a testing finish..
Amended race route for stage two of La Solitaire du Figaro.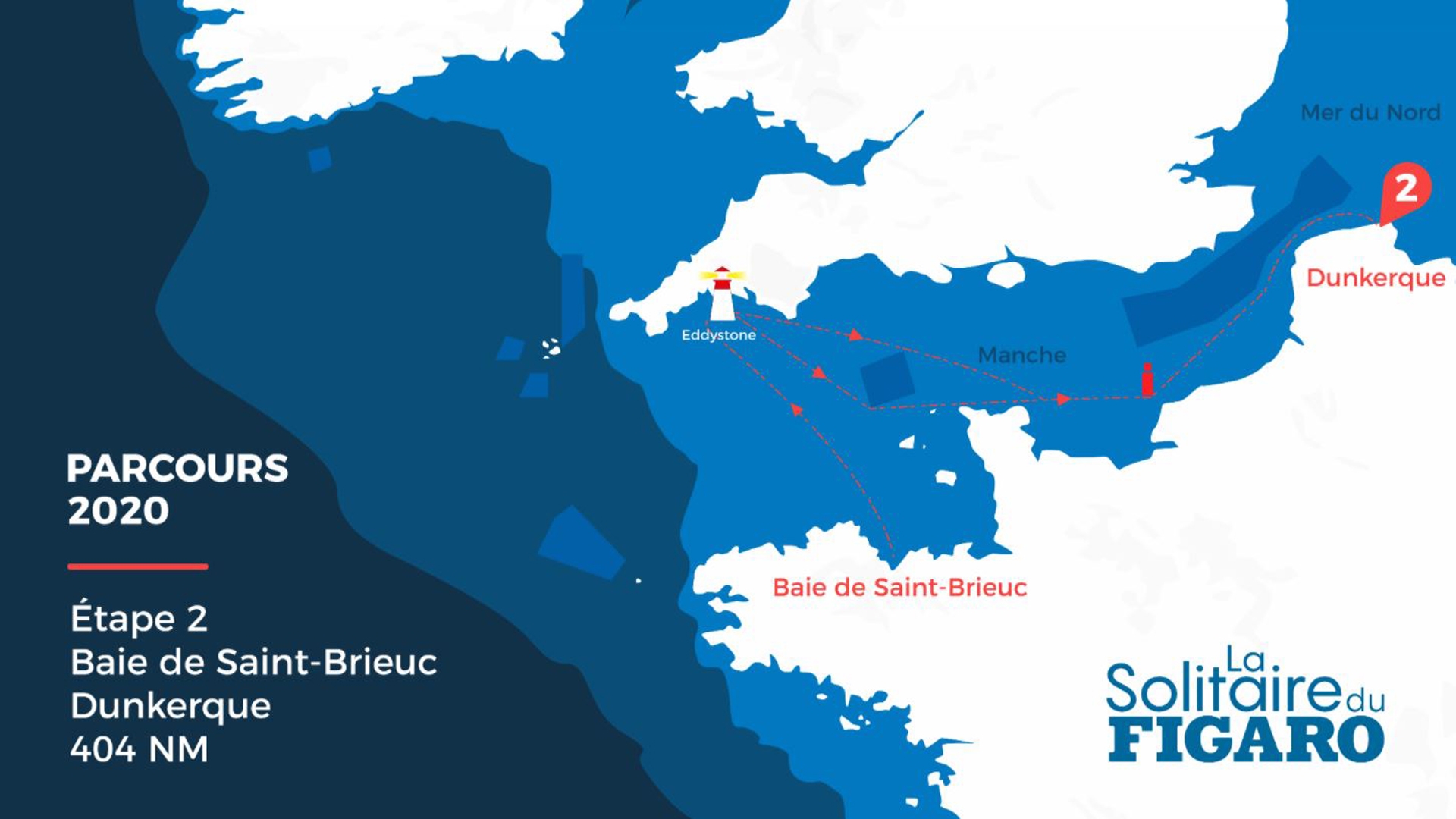 La Solitaire du Figaro – Stage 2 race route
How to Follow
Follow Sharp's journey as he takes on what has been referred to by Vendée Globe winners as the hardest race in the world, La Solitaire du Figaro.
Schedule
Leg one:
Saint Brieuc – Fastnet Rock – Saint Brieuc
Sunday 30th August 13:00 CEST – Thursday 03rd September
642 nm
Leg two:
Saint-Brieuc – Dunkerque (route amended due to weather)
Sunday 06th September 11:00 CEST – Wednesday 09th September
404 nm
Leg 3:
Dunkerque – Saint-Nazaire
Saturday 12th September 17:00 CEST – Wednesday 16th September
504 nm
Leg 4:
Saint-Nazaire – Saint-Nazaire
Friday 18th September 18:30 CEST – Saturday 19th September
183 nm