08.09.20 10:30 CEST: position 15th  / speed 7.5 knots / distance from leader 11.4 nautical miles
After last night's blast across the Channel the final stretch to Dunkerk has been one of opportunity. Gybing past a large restricted zone has finally presented the skippers with a range of tactical options allowing Phil to catch up by some 10 positions.
As at 10:30 CEST Phil was racing in 15th position, with competitors just 10s of metres away, the pressure is on..
ETA early this evening
___________________________________________
07.09.20 12:30 CEST: position 23rd  / speed 7.1 knots / distance from leader 5.3 nautical miles
Currently racing just off the English coast soon the fleet will commit to a crucial decision in their lineup to return across the Channel. Once the skippers make their move it will be a speed run in 20 knots to the Antifer mark off Le Havre, from this point on the drag race will continue to the finish in Dunkerque.
ETA of Tuesday evening.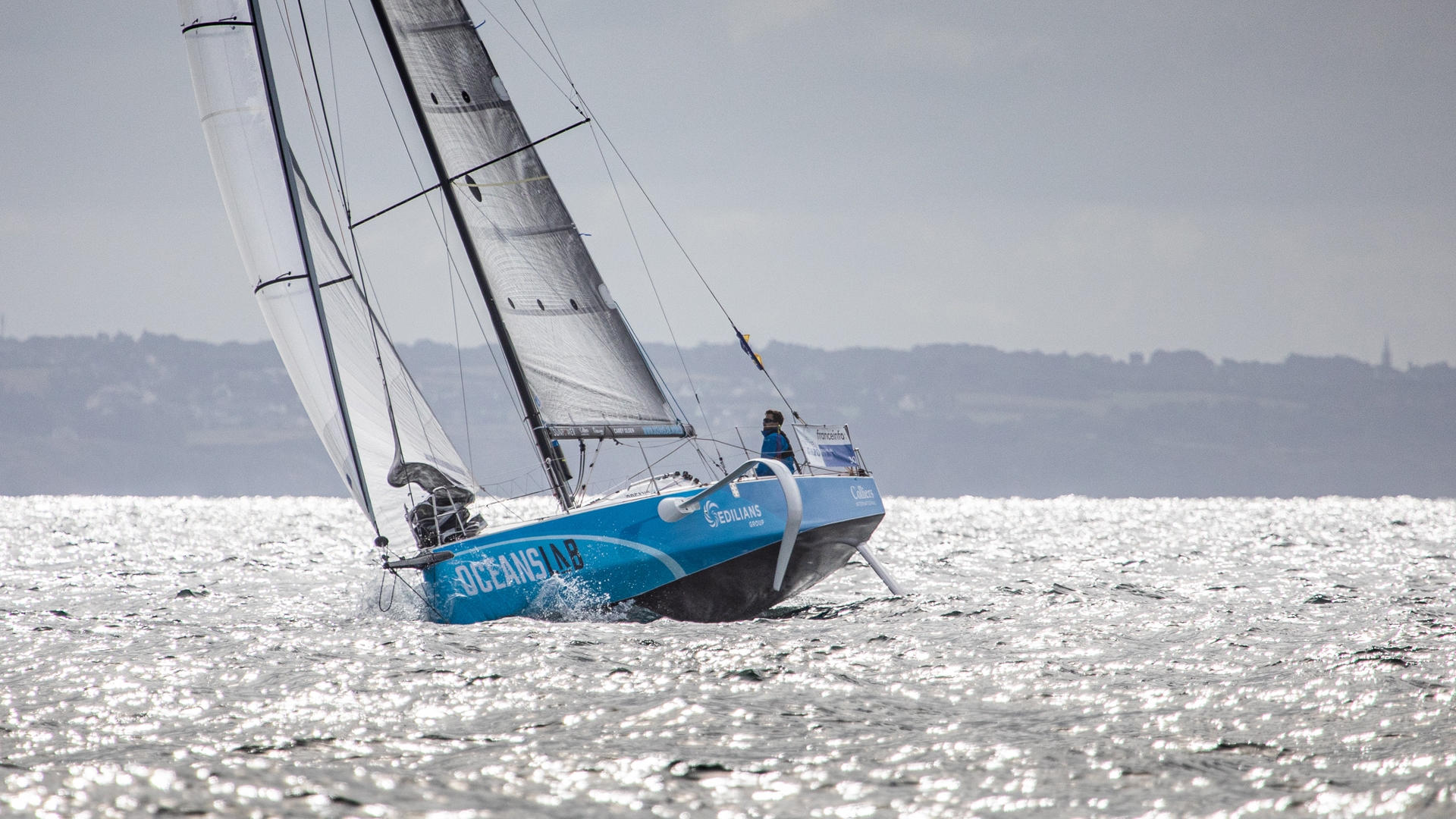 Phil Sharp – Figaro 3 OceansLab – Credit Vincent Olivaud
How to Follow
Follow Sharp's journey as he takes on what has been referred to by Vendée Globe winners as the hardest race in the world, La Solitaire du Figaro.
Schedule
Full course map
Leg one:
Saint Brieuc – Fastnet Rock – Saint Brieuc
Sunday 30th August 13:00 CEST – Thursday 03rd September
642 nm
Leg two:
Saint-Brieuc – Dunkerque
Sunday 06th September 11:00 CEST – Tuesday 08th September
404 nm
Leg 3:
Dunkerque – Saint-Nazaire
Saturday 12th September 17:00 CEST – Wednesday 16th September
504 nm
Leg 4:
Saint-Nazaire – Saint-Nazaire
Friday 18th September 18:30 CEST – Saturday 19th September
183 nm