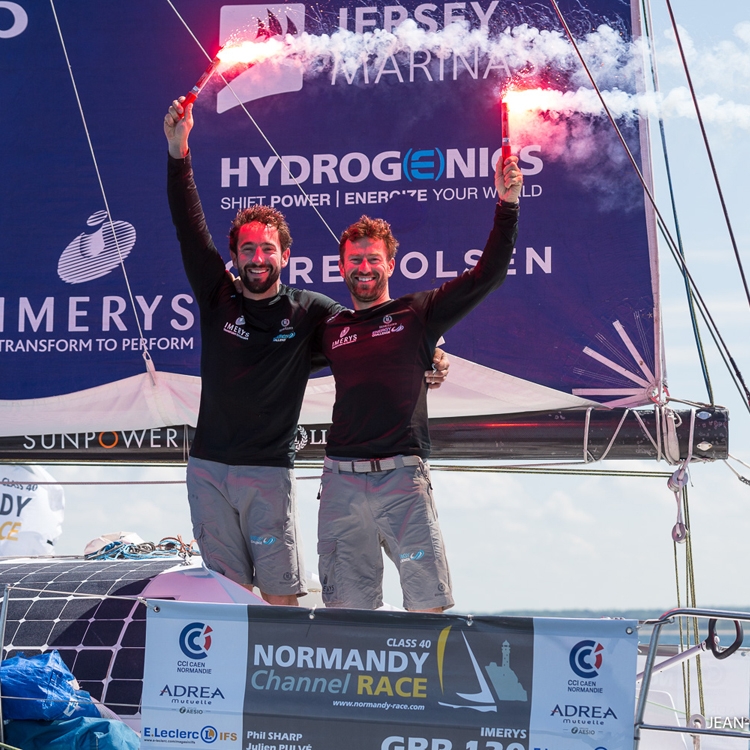 Innovating for a clean maritime future
Developments in the Lab have enabled the team to make zero emissions history with three World Sailing Speed Records (additionally certified as Guinness World Records) and victory in two Class40 World Championships in European and transatlantic racing.
Now it's time to take the clean-marine technology innovations to the next level and race around the world with hydrogen.
A CONSORTIUM OF SPECIALISTS
Through collaboration with innovation and development partners, OceansLab's clean-tech spin-off company Genevos has completed the prototype of an 8 kW Hydrogen Power Module (HPM-8). Uniquely, the system is one of the first globally to be integrated for the maritime environment.
This modular system has been designed for application across all vessels from leisure boating to commercial shipping, providing a solution to help decarbonise the maritime sector.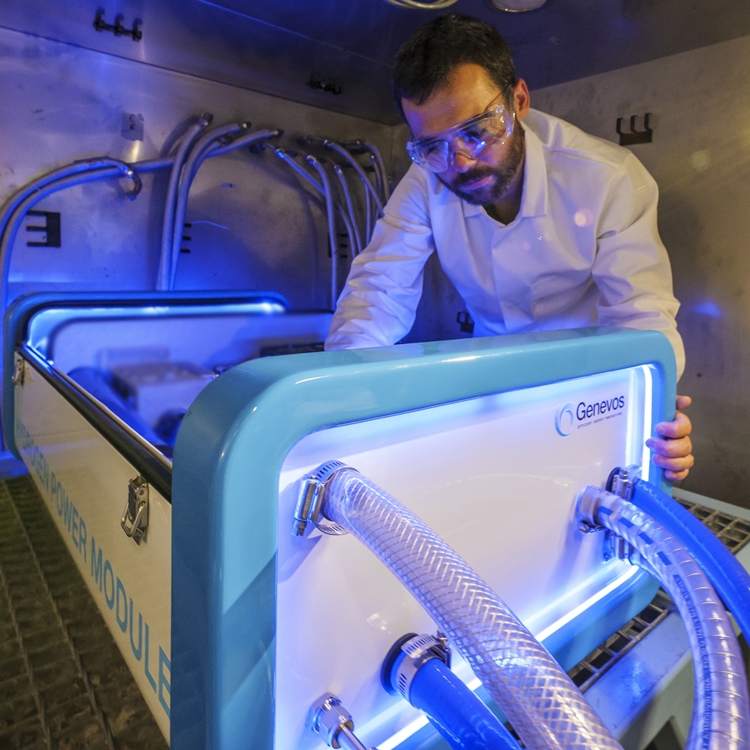 To race around the world on hydrogen
The HPM-8 is set to be demonstrated in around the world races including The Ocean Race (previously Volvo Ocean Race) and the Vendée Globe to provide a powerful showcase of the reliability and durability of renewable energy.
The team will compete at the cutting edge of ocean racing aboard an IMOCA60, the world's fastest offshore monohull.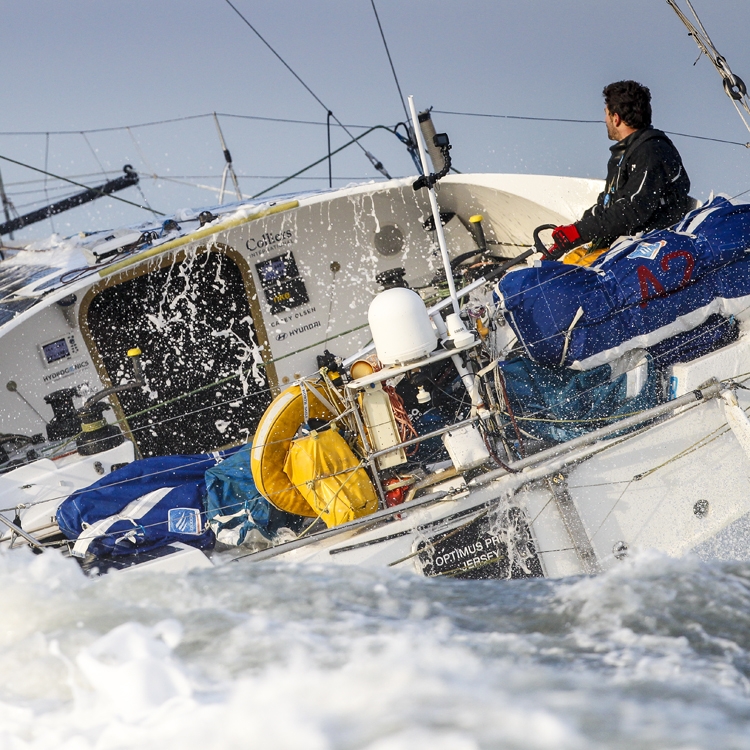 "The OceansLab – Race to Zero Emissions campaign enabled Edilians to partner with an

winning ocean racing team uniquely focussed on the environment

. At Edilians we endeavour to develop sustainable roofing solutions to benefit our clients and our planet, drawing strong parallels with OceansLab clean energy innovations achieved through

passion, collaboration and determination

.

"As a partner of the project we were able to develop many

success stories

through the ocean races and innovations, which improved

workforce pride and excitement among our teams

. What's more, VIP sailing enabled us to

develop client relations

through unique long-lasting memories.

"Supporting Phil Sharp, his

outstanding accolades

, the Lab's innovations and the team's commitment to advancing renewable energy on the ocean has been

inspirational to all

involved and we are very proud to have been part of this journey."
To accelerate the uptake of high performance clean innovations through the world's most extreme ocean races
Self-Awareness and Self-Management – The root to success
Resilience – Recovering from adversity
Adaptability – Agile response to change
Leadership – Uniting through team decision making
Sustainable Innovation – Accelerating positive change
Isle of Wight Record
admin
2020-12-07T15:27:17+01:00