The first stage of La Solitaire du Figaro is complete, Phil Sharp, OceansLab skipper reports on the experience..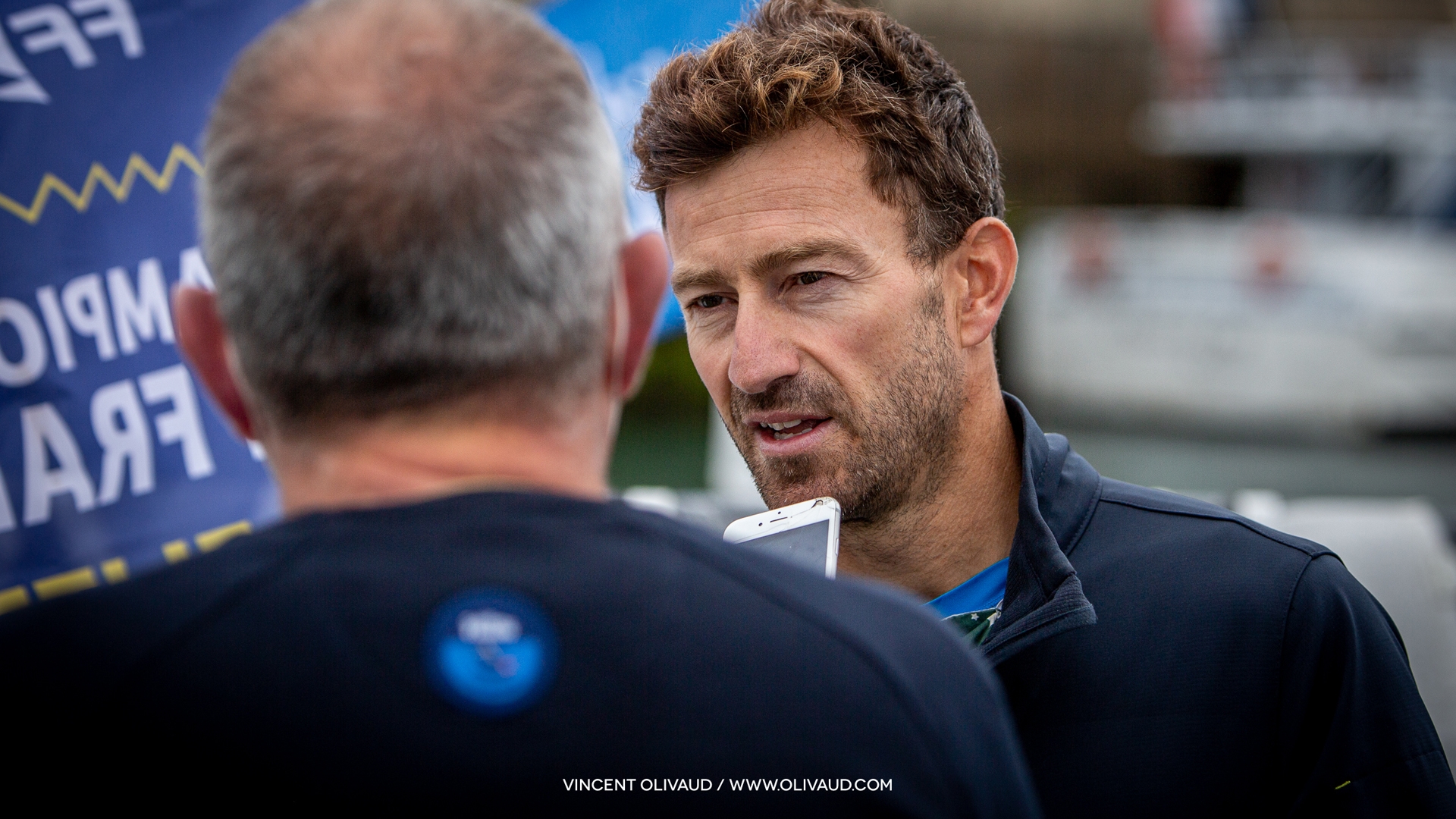 Phil Sharp – Figaro 3 OceansLab – Credit Vincent Olivaud
"Ouch! What a race… Well it didn't start or end well, but the middle was OK! Not long before the start I noticed that my electronics had frozen, which sent me across the line too early. Having to restart was not exactly an ideal beginning to the Solitaire…
"Out there it is really incredible just how hard it is to not only gain a position, but hold on to it. There were a lot of new experiences out there for me in this race, certainly some conditions that I haven't had the opportunity to sail in and tune the boat. Notably the final stretch from the Scilly Isles under gennaker – I lost 14 places, unbelievable.
"At this moment I have absolutely no idea what the problem with the setup is, which really hits a nerve of frustration knowing that this is a core weakness that I might suffer for the remainder of the Solitaire.
"It is incredible racing, but at the same time, it's pretty brutal. Just metres away from competition you can be left for dead in no wind, and it's not something you can avoid. Some of this can be put down to luck, which is clear looking at the rankings and seeing excellent sailors like Adrien Hardy and Yann Elies to name a few, right at the back of the pack.
"This race really highlighted the high level of this league. If you want to be up there, you have to be on the water training constantly – it was very clear out there who is a trained figarist. You can see who has been doing this year in, and year out.
"Looking back on my Class40 racing, I knew that boat inside and out. The Figaro 3 is a whole new world and I have to give myself time to reach this level of racing.
"The next leg starts on Sunday, which gives me three days to recover, reflect on what did and didn't work, and of course find a solution for that gennaker. The race continues.." Phil
How to Follow
Follow Sharp's journey as he takes on what has been referred to by Vendée Globe winners as the hardest race in the world, La Solitaire du Figaro.
Schedule
Full course map
Leg one:
Saint Brieuc – Fastnet Rock – Saint Brieuc
Sunday 30th August 13:00 CEST – Thursday 03rd September
642 nm
Leg two:
Saint-Brieuc – Dunkerque
Sunday 06th September 11:00 CEST – Wednesday 09th September
497 nm
Leg 3:
Dunkerque – Saint-Nazaire
Saturday 12th September 17:00 CEST – Wednesday 16th September
504 nm
Leg 4:
Saint-Nazaire – Saint-Nazaire
Friday 18th September 18:30 CEST – Saturday 19th September
183 nm