A fight from beginning to end
At 19:16 last night Phil crossed the finish line in 11th place, just 2 minutes behind 10th, and 1.5 hrs after 1st, where the eventual podium skippers made a remarkable recovery from the back of the pack taking the south of Belle Isle gamble. Overall Phil is now positioned in 13th, 31 minutes behind 10th place.
"This race really emphasised to never give up, no matter your position in the fleet. Looking back on the start it was really encouraging to be in the lead, but then I was randomly left in a band of light airs and like that I fell down the ranking. It was a bitter pill to swallow. The psychological battle in trying to stay positive after setbacks was without a doubt the hardest challenge of this race.
"I am really pleased to have moved up to 13th overall and hope I can better that with the final stage starting on Saturday. The last leg is a very short 24 hr race and as we have seen, the local land effects on the wind can lead to huge separations in the fleet. There's still an opportunity to fight for top 10 in the overall ranking.
"The final leg is forecast to be light winds, which means tactics and playing the local land effects will be key. It's all to play for! Phil"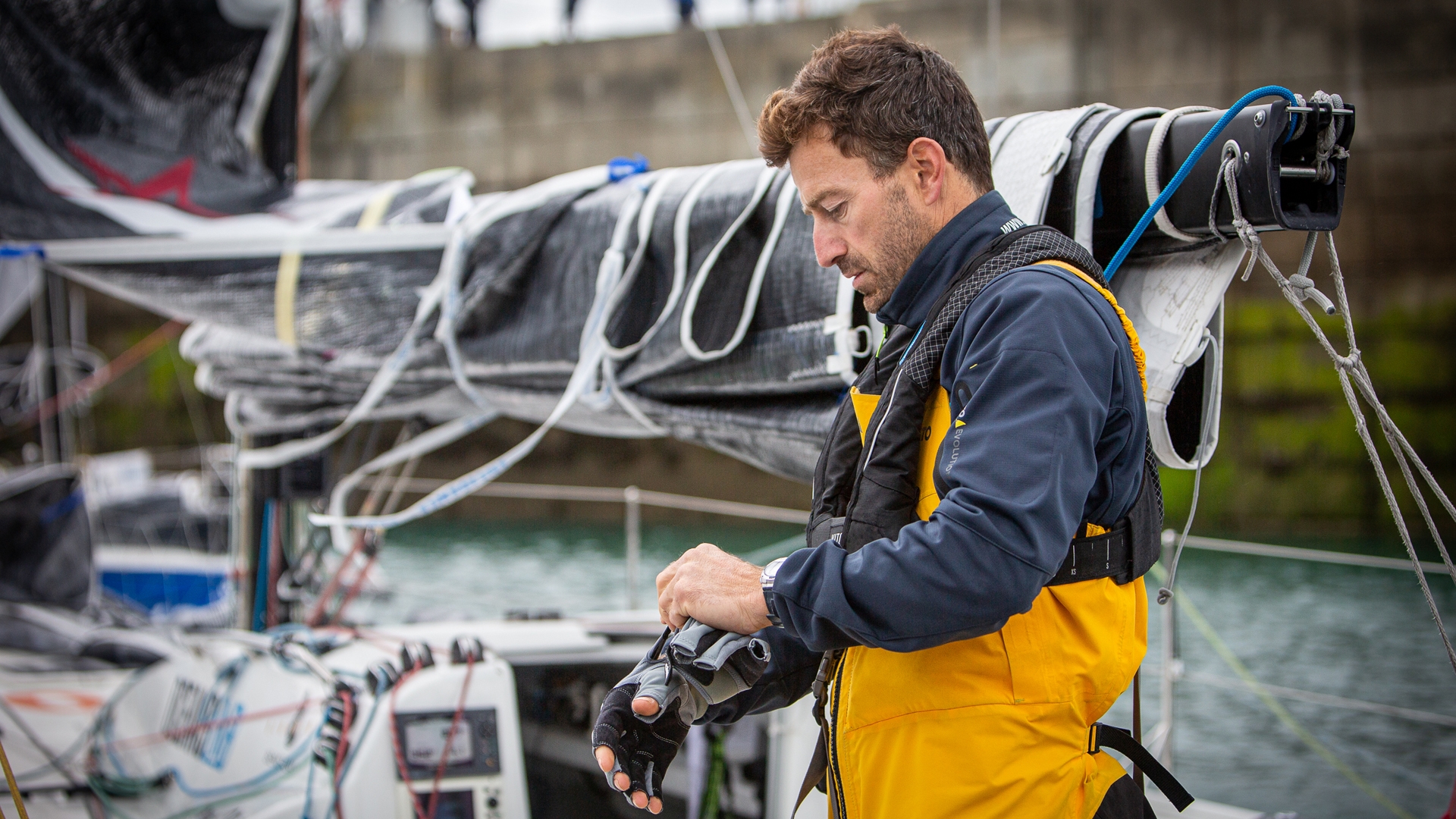 Phil Sharp – La Solitaire du Figaro – Credit Vincent Olivaud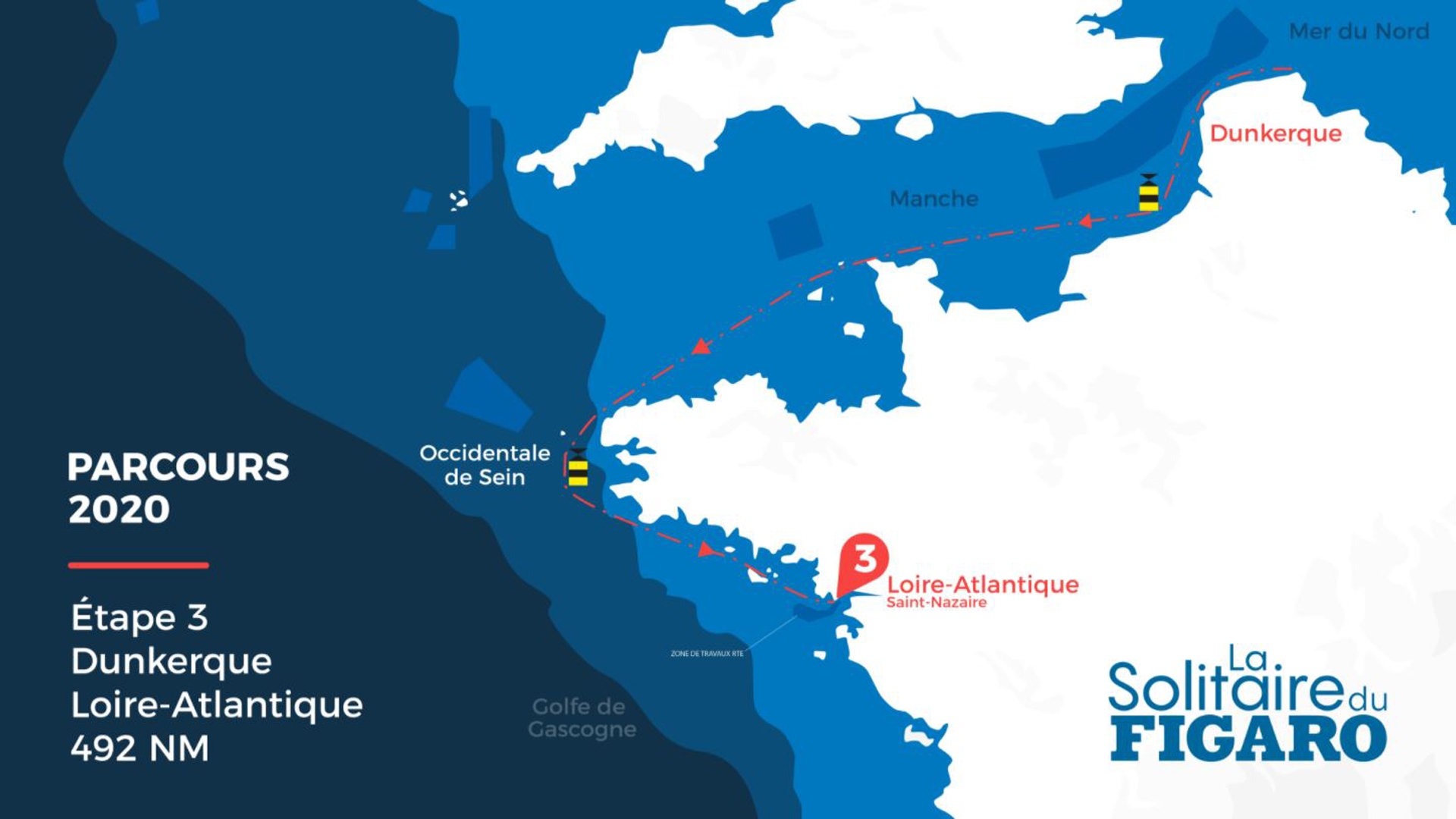 La Solitaire du Figaro – Stage 3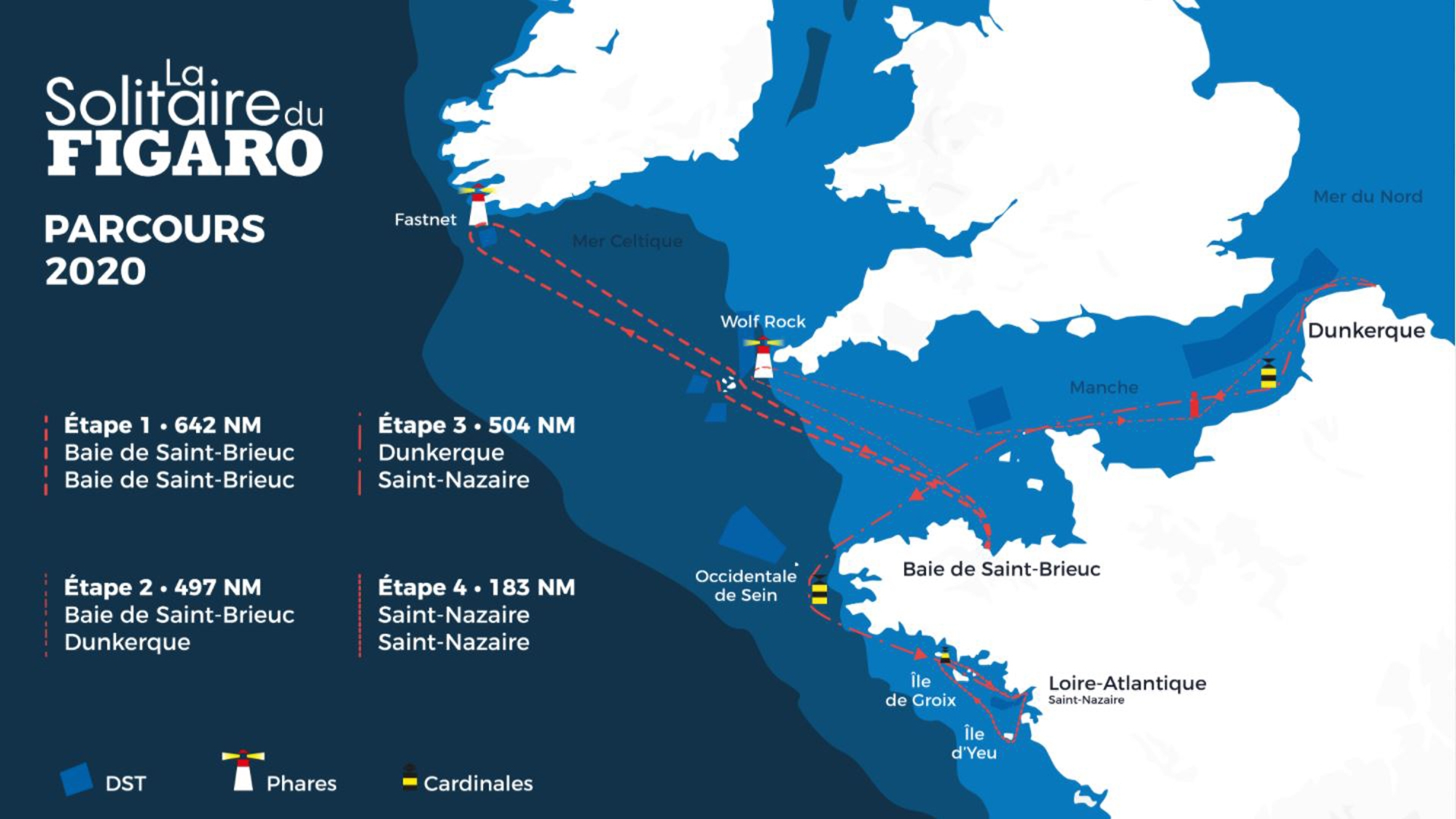 La Solitaire du Figaro event routes
How to Follow
Follow Sharp's journey as he takes on what has been referred to by Vendée Globe winners as the hardest race in the world, La Solitaire du Figaro.
Schedule
Leg one:
Saint Brieuc – Fastnet Rock – Saint Brieuc
Sunday 30th August 13:00 CEST – Thursday 03rd September
642 nm
Leg two:
Saint-Brieuc – Dunkerque (route amended due to weather)
Sunday 06th September 11:00 CEST – Wednesday 09th September
404 nm
Leg 3: slight amendment
Dunkerque – Saint-Nazaire
Saturday 12th September 16:00 CEST – Wednesday 16th September (amended)
492 nm
Leg 4:
Saint-Nazaire – Saint-Nazaire
Saturday 19th September 19:15 CEST – Sunday 20th September (amended)
183 nm