16.09.20 10:30 CEST: position 11th / speed 3.8 knots / distance from leader 1.5 nautical miles
Unbelievable. Bunched up next to each other edging ever closer to the finish..
Light winds are expected right until the crossing line with an ETA of late this afternoon. As at 10:30 CEST the top ten boats were all within 1.5 nautical miles of the leader, including Phil. We can only imagine how exhausted the skippers are fighting to catch every breath of breeze, with speeds averaging at just 3 knots!
_________________________________________
15.09.20 11:30 CEST: position 10th / speed 3.5 knots / distance from leader 1.6 nautical miles
Seaweed, mist and light winds sums up last night with the front group covering as little as 15 nautical miles over 7 hours. The absence of winds has forced the skippers to depend on the current only, which will continue until midday. Seaweed has been reported by the race director as a significant problem with 250 motor reverse requests from the skippers.
As at 11:30 CEST Phil was positioned in the front pack in 10th, 1.6 nautical miles behind the leader, and 100 metres behind 9th place. He has passed Ushant and is heading for the next mark rounding at Ilse de Sein.
Updated ETA: Wednesday afternoon.
___________________________________________
14.09.20 09:30 CEST: position 21st  / speed 6.8 knots / distance from leader 9.9 nautical miles
A tricky night
Light winds have once again shaken up the fleet as they race through the Channel to the tip of Brittany where the next big tidal trap is at Ushant. At 09:30 CEST this morning Phil was 10 nm behind the leader, 4 nm ahead of the previous stage winner, and Vendee Globe star Armel Le Cleach'h.
With 260 nm to go and multiple traps to pass, we can expect the position rankings to continue shuffling…
___________________________________________
13.09.20 09:15 CEST: position 4th  / speed 7.3 knots / distance from leader 1.7 nautical miles
Battling for podium
A terrific start for Phil Sharp who spent most of yesterday leading the fleet of La Solitaire du Figaro and this morning continues to be well positioned in the front pack of what is expected to be a very testing four day race to Saint Nazaire – this time full of tactical options.
His final comments before leaving the pontoon yesterday were that he'd give it everything he has.. and he certainly is.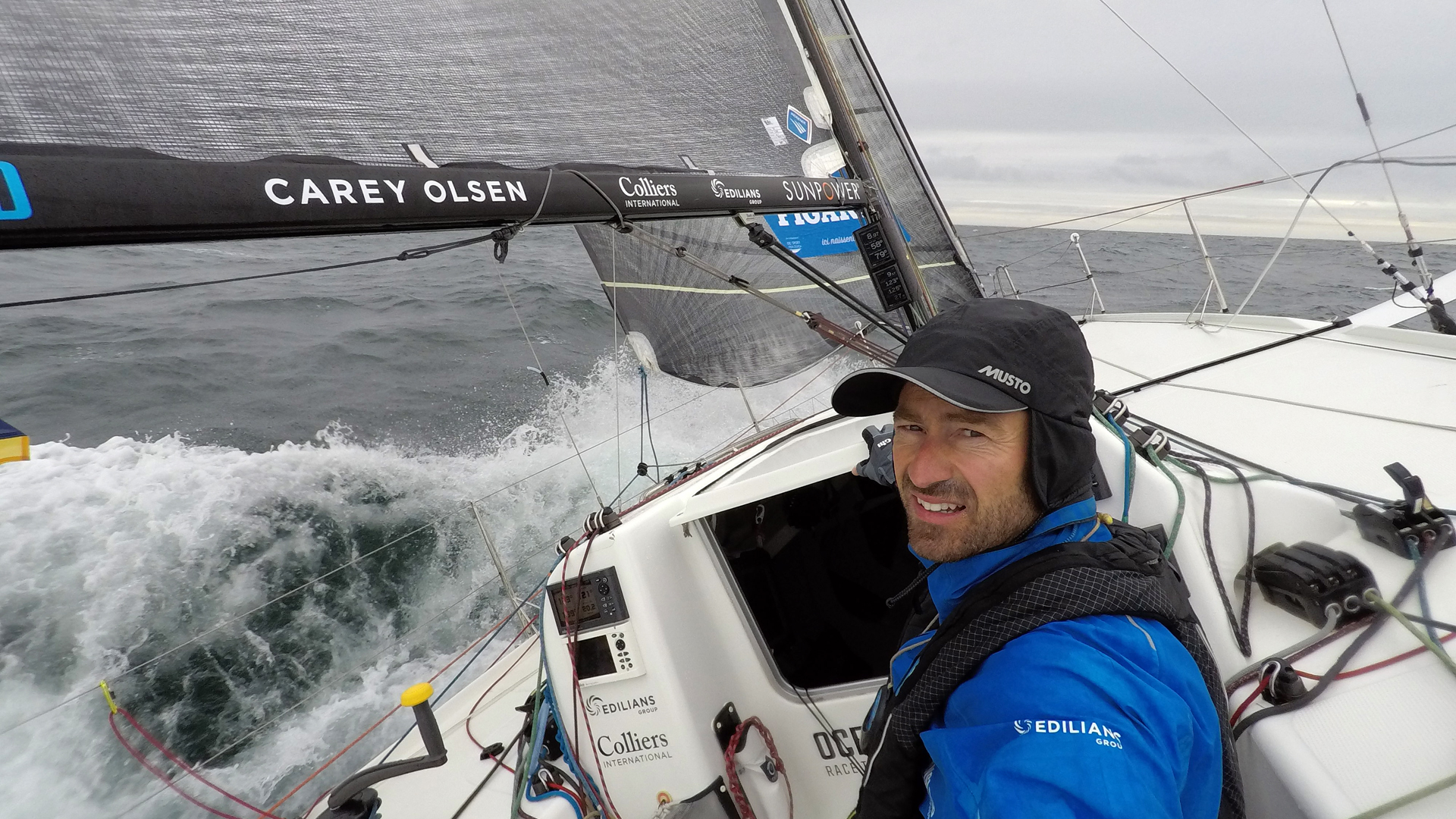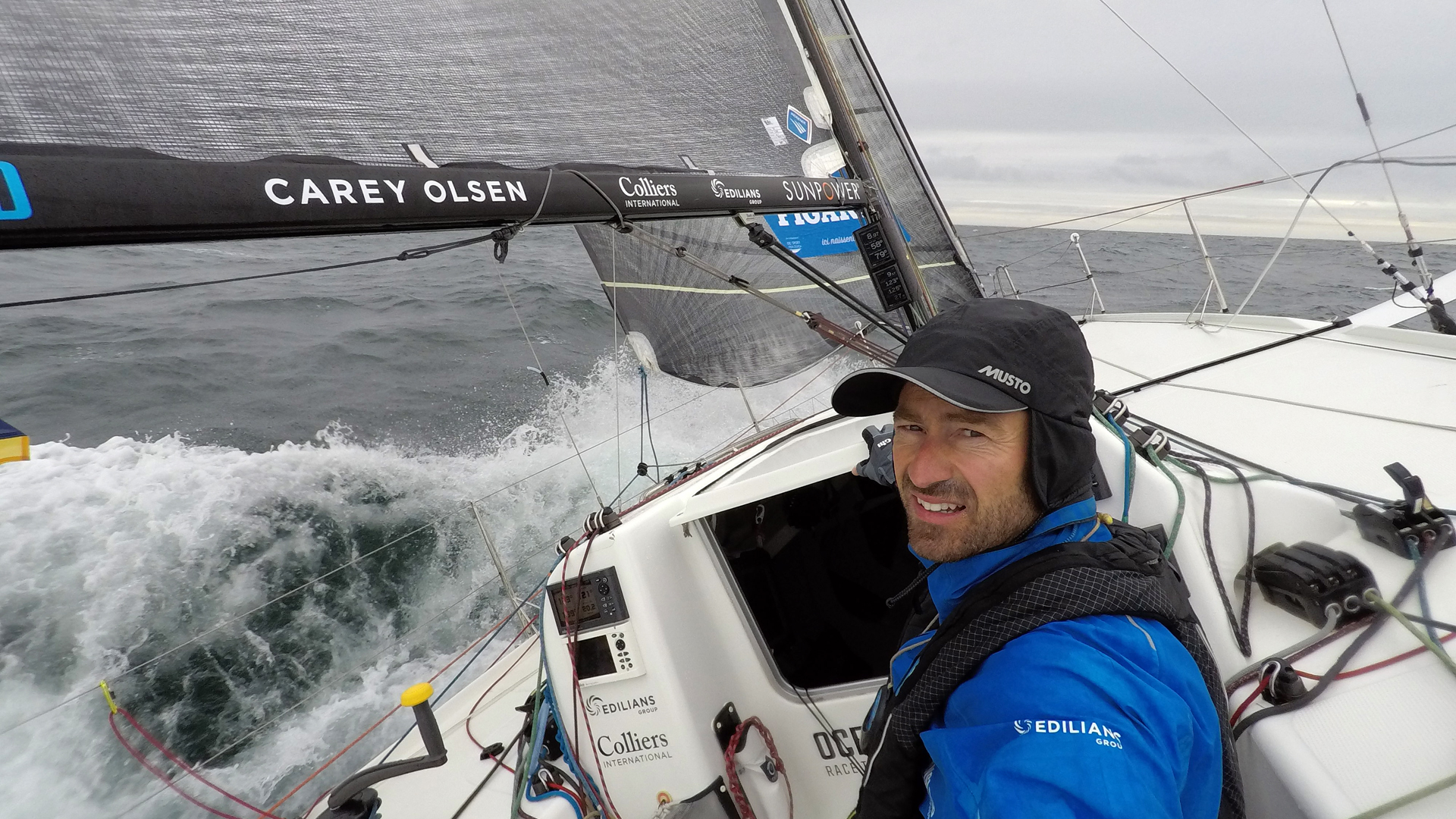 Phil Sharp – Figaro 3 OceansLab – La Solitaire du Figaro – Credit oceanslab.world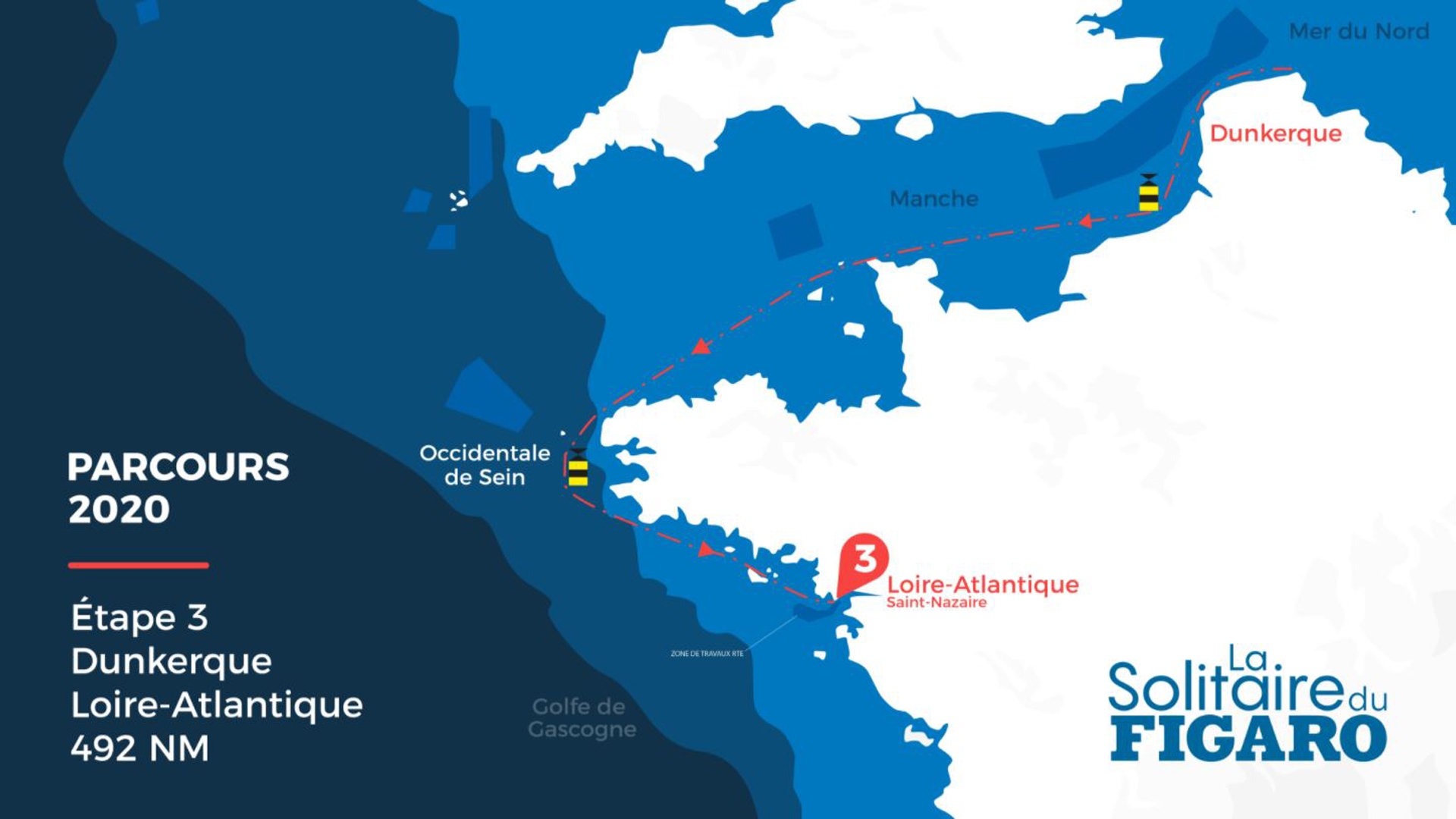 La Solitaire du Figaro – Stage 3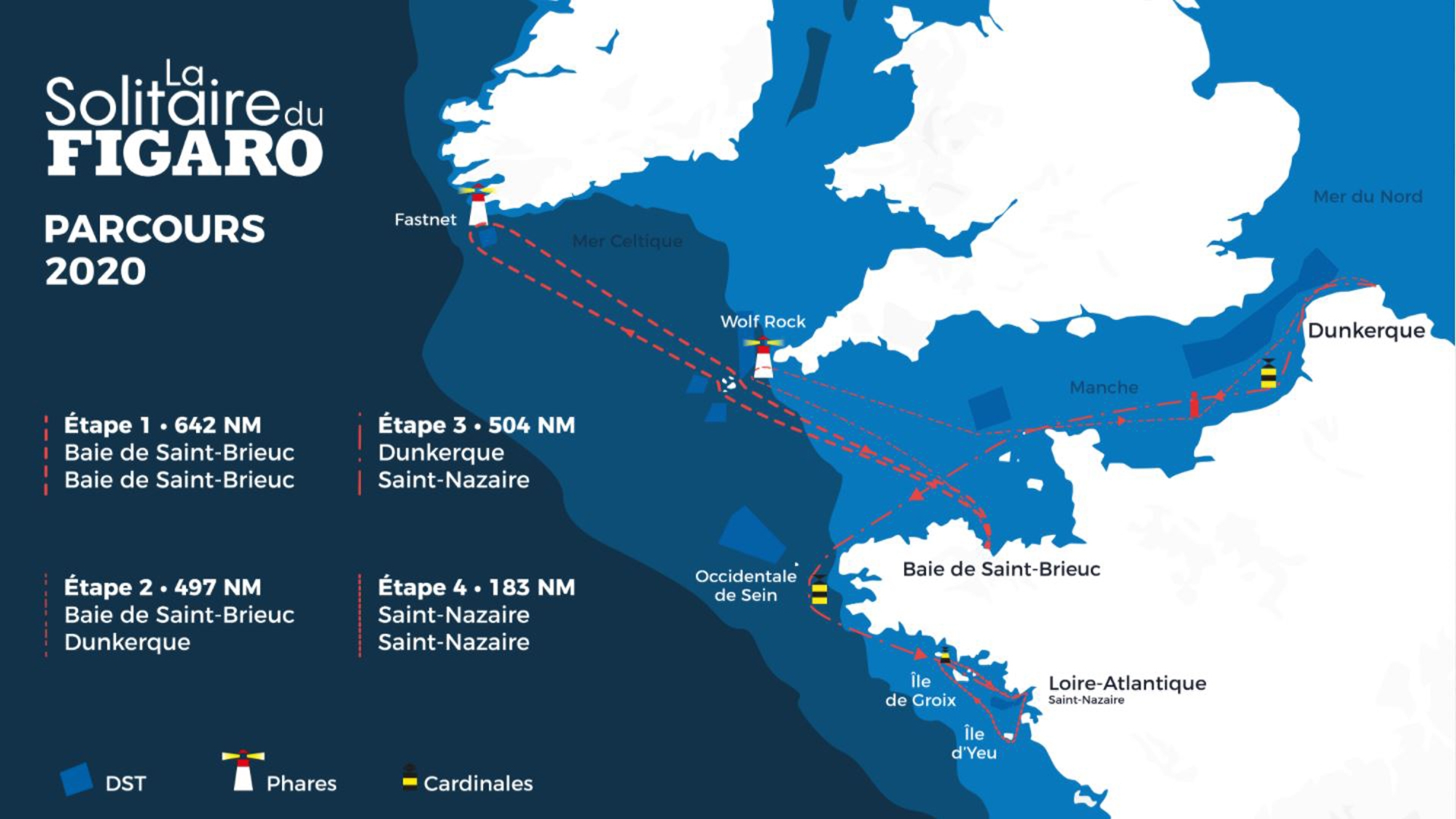 La Solitaire du Figaro event routes
How to Follow
Follow Sharp's journey as he takes on what has been referred to by Vendée Globe winners as the hardest race in the world, La Solitaire du Figaro.
Schedule
Leg one:
Saint Brieuc – Fastnet Rock – Saint Brieuc
Sunday 30th August 13:00 CEST – Thursday 03rd September
642 nm
Leg two:
Saint-Brieuc – Dunkerque (route amended due to weather)
Sunday 06th September 11:00 CEST – Wednesday 09th September
404 nm
Leg 3: slight amendment
Dunkerque – Saint-Nazaire
Saturday 12th September 16:00 CEST – Wednesday 16th September (amended)
492 nm
Leg 4:
Saint-Nazaire – Saint-Nazaire
Saturday 19th September 19:15 CEST – Sunday 20th September (amended)
183 nm