Phil Sharp threw himself into the deep end of the Figaro class with the Solo Maitre Coq, which proved to be an invaluable training race ahead of September's target and main event, the Solitaire du Figaro.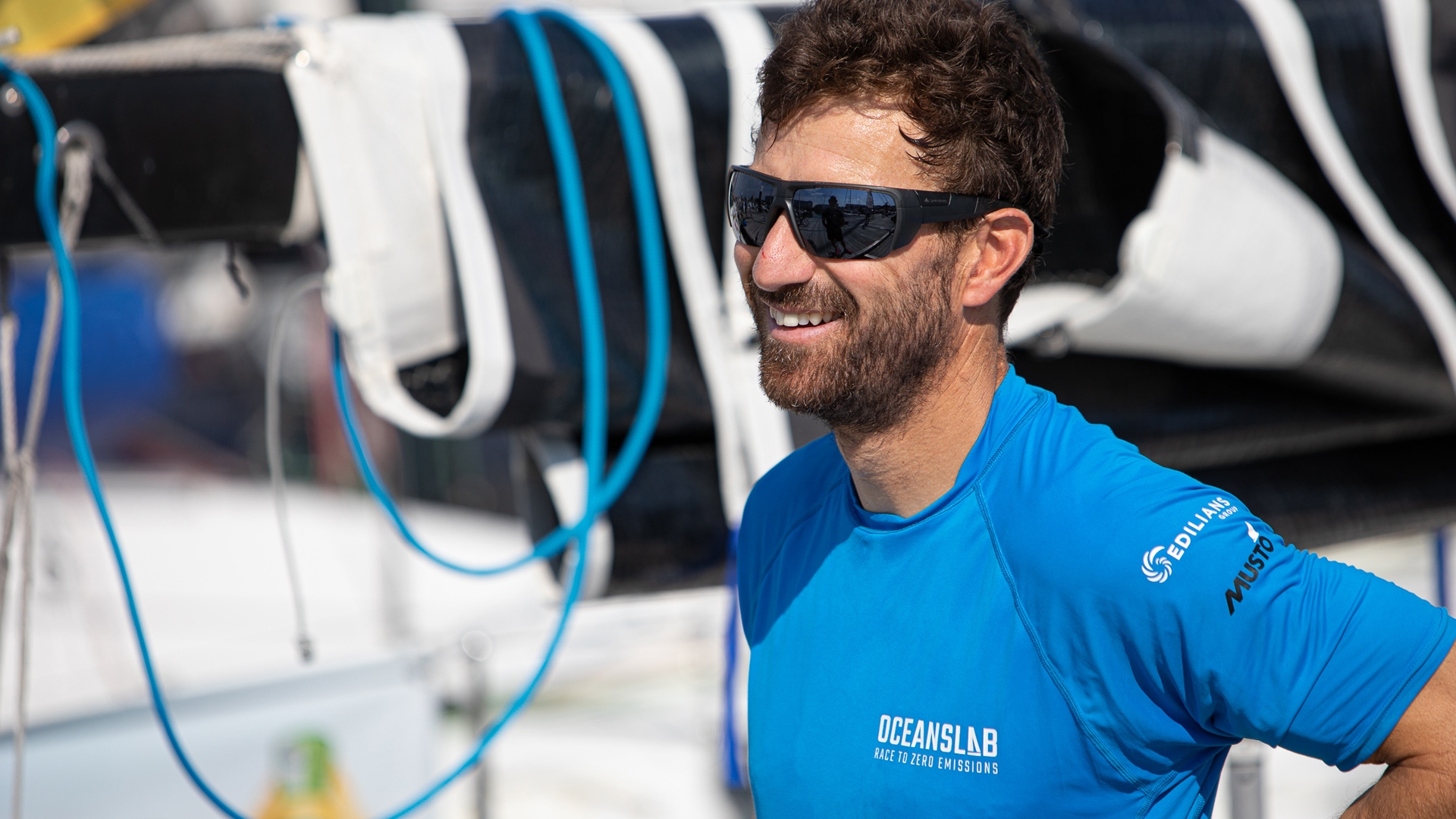 Credit Vincent Olivaud, www.olivaud.com
The race identified areas which exceeded Sharp's expectations, racing in the leading pack, neck to neck against some of world's best including Vendée Globe winner Armel le Cléac'h and Gildas Mahé, among the most experienced.
"As my first race in Figaro 3 it was really encouraging to be able to stay in contact with the leaders and battle against some big names. I was pleased with my overall routine and focus, never losing the hunger to fight. I kept a close eye on my competitors and used their speed as a reference to learn and optimise the boat's configuration." Commented Sharp.
Sharp, who maintained a top 10 position through the majority of the race finished on an adjusted 16th place, with a race time of 2 days, 22 minutes and 47 seconds, arriving 49 minutes and 22 seconds after the eventual winner.
Areas for development
Saturday morning's windy and downwind conditions did not present the fun and fast ride home Sharp had longed for. Instead he fought to keep control of the boat, broaching close to 20 times with a suspected steering or rudder problem.
"The final leg was like controlling a wild bull! The boat was a nightmare and I have never experienced anything quite like it before. I suspect it is a problem with the newly fitted rudders, which will be a priority to resolve ahead of next month's race, the Drheam Cup." Continued Sharp.
New to the Figaro 3, striking a balance between pushing the best speeds out of the boat and defining tactics was a challenge for Sharp.
"The race was a great opportunity to benchmark myself against other skippers on boat speed. I now know that I must make improvements in reaching under the gennaker.
"On reflection I spent too much time pushing the boat for speed, with less time for strategy. This lost me more than a mile of distance in the final morning as the shift I expected did not arrive. Then after rounding the final offshore mark a wave caught the spinnaker mid-hoist, dragging it into the water. Fortunately I managed to pull the sail back on board avoiding any damage, but it cost me a lot of time." Continued Sharp.
Objective: Solitaire du Figaro
Sharp's aim is to compete in the pinnacle event, the Solitaire du Figaro, starting in September, for which his team are looking for further sponsorship. Until then he will have two more significant development opportunities in solo races, the Dhream Cup and the Solo Concarneau.
"It's been nine years since I competed in the Solitaire du Figaro, France's solo offshore racing championship. The race attracts the world's best single-handed sailors, and I am really eager to be a part of this elite competition." Confirmed Sharp.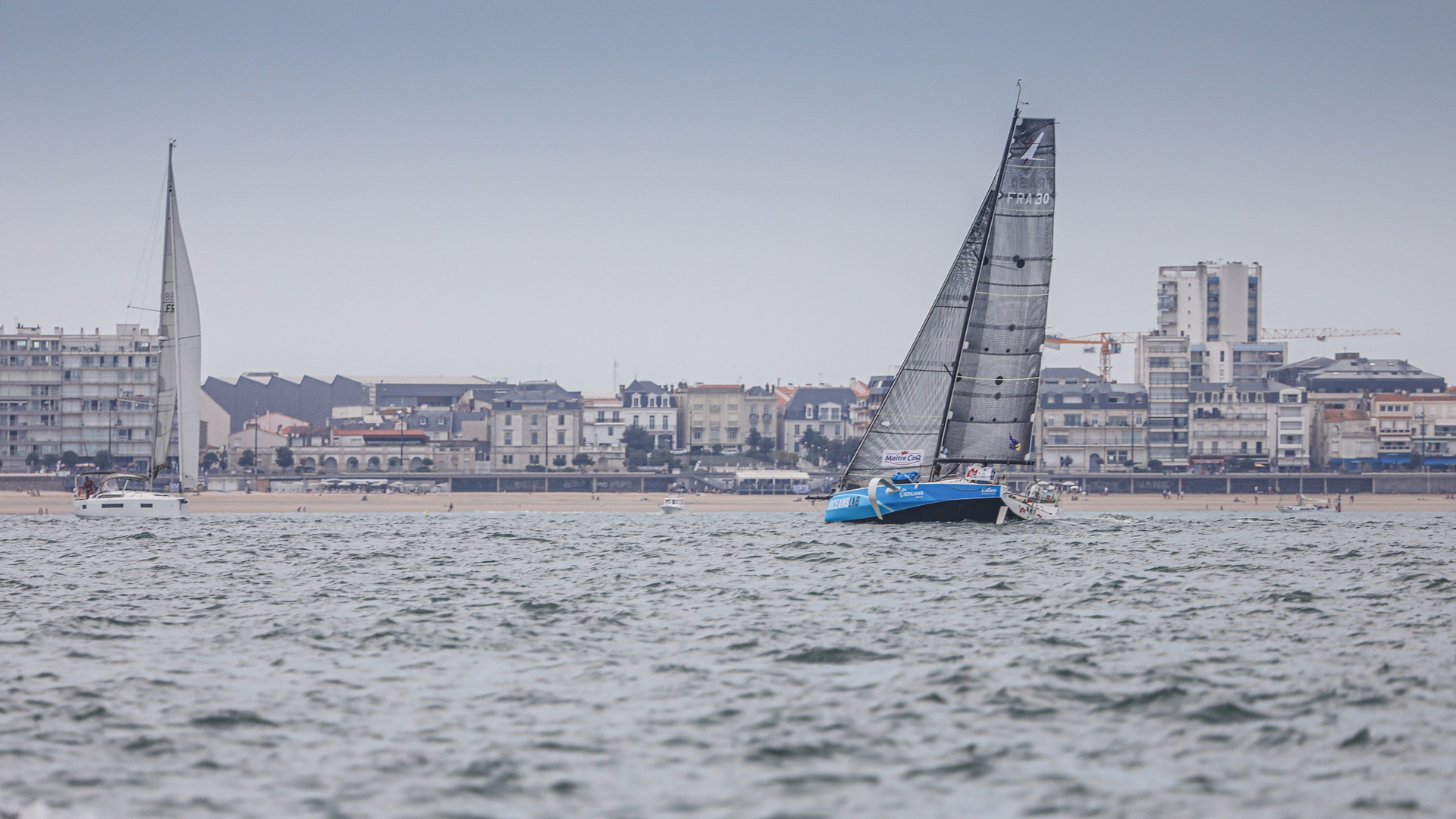 Credit Vincent Olivaud, www.olivaud.com