Please note that skipper communication is not permitted during any Figaro 3 race.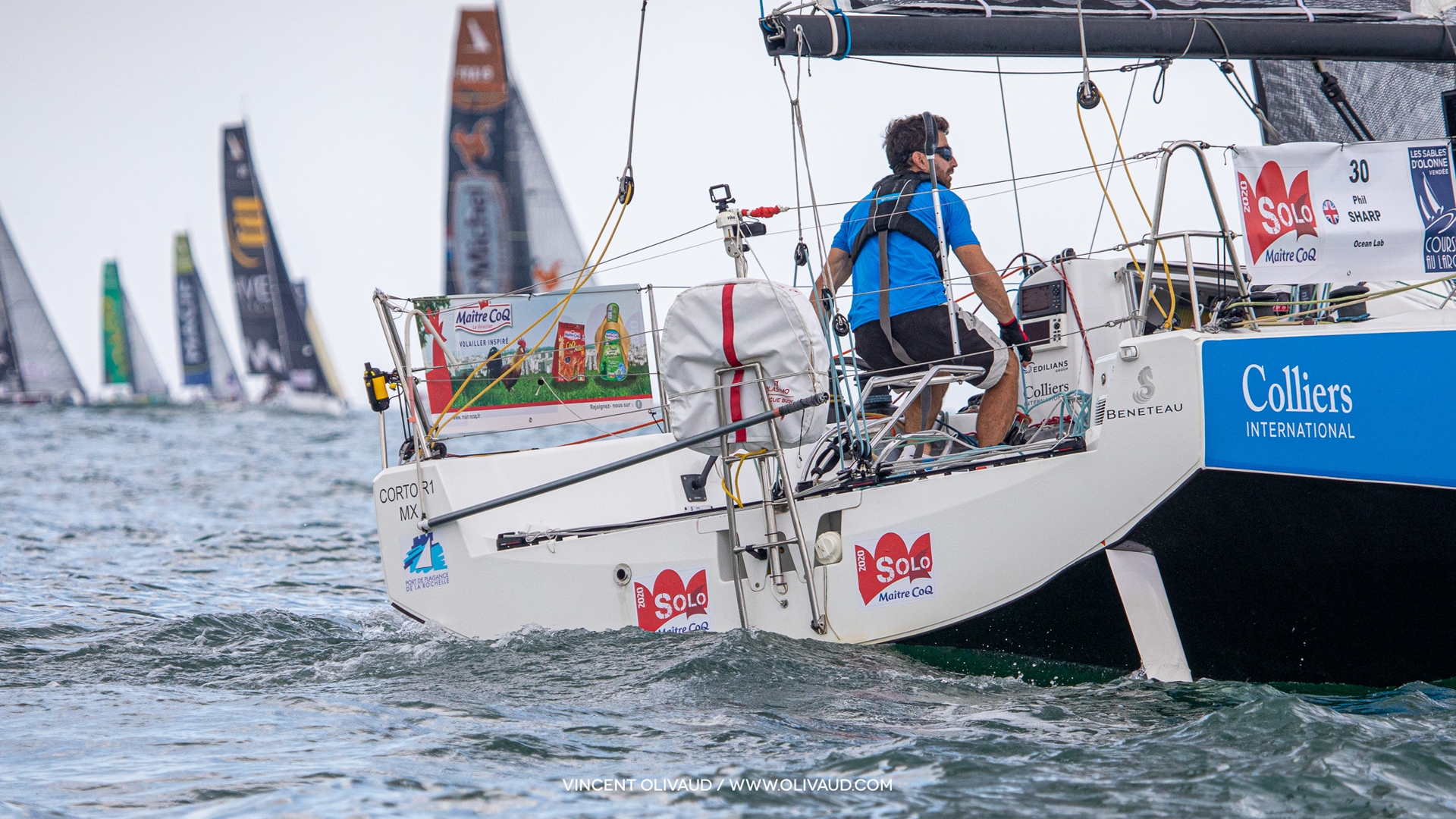 Solo Maitre Coq
25th-27th June
27.06.20 / 14:00 CEST
Phil Sharp has crossed the finish line of the SMC in 17th place.
Stay tuned to find out how he went from 1st to 17th position in the space of just a few hours..
27.06.20 / 11:00 CEST
On the home run
The front runners have rounded the final offshore mark and are now heading for the finish line off Les Sables d'Olonne. Just a few more hours of intensely competitive and windy sailing, and the first race of the season will be complete.
As Phil's first race in Figaro 3, his aim was to secure a position in the top half of the fleet. Let's see if he can do it! #GoPhil!
26.06.20 / 20:30 CEST
Drag race home
The final night offshore will bring more winds and a speed test for the skippers. Currently on route to an offshore mark with minimal speed differences between competitors, it will be interesting to see whether being positioned east or west is best..
After rounding Plateau De Rochebonne the fleet will be sent inshore, before heading offshore again for the final mark rounding. First arrivals are due in Les Sables d'Olonne around 11:00 CEST.
Follow Phil Sharp as he gives it his all in his first Figaro 3 race!
26.06.20 / 10:30 CEST
A long night…
Overnight the skippers were confronted with unstable light winds, and though communications are not permitted, with such tight margins, we can only imagine how hard the sailors are fighting.
Stronger winds are due to arrive later today, rewarding the skippers with a fast finish (ETA Saturday mid-day). With very small margins, tactics, fast maneuvers and a bit of luck will help drive the skippers forward.
Phil Sharp currently racing in 8th place is approximately 1nm behind the leader (10:30 CEST).
Other news: previous co-skipper Adrien Hardy ran aground at l'île de Ré shortly before 20h CEST last night, fortunately after damage inspection he was able to rejoin the race.
25.06.20 / 19:00 CEST
"Don't miss the train" was the talk on the pontoon this morning.
Searing heat and the threat of storms brought light winds for a challenging race start. As expected the fleet is tightly packed with Phil currently in 6th position, just 850 metres behind the leader.
Tonight the fleet will continue to face unstable conditions, and the front runners will be expected to gain an advantage, catching the stronger winds first.