Hydrogen fuel cell technology will be used to power the propulsion and electronic systems aboard Class 40 OceansLab, which will be tested and evolved for application to a 60ft IMOCA – planned for build next year.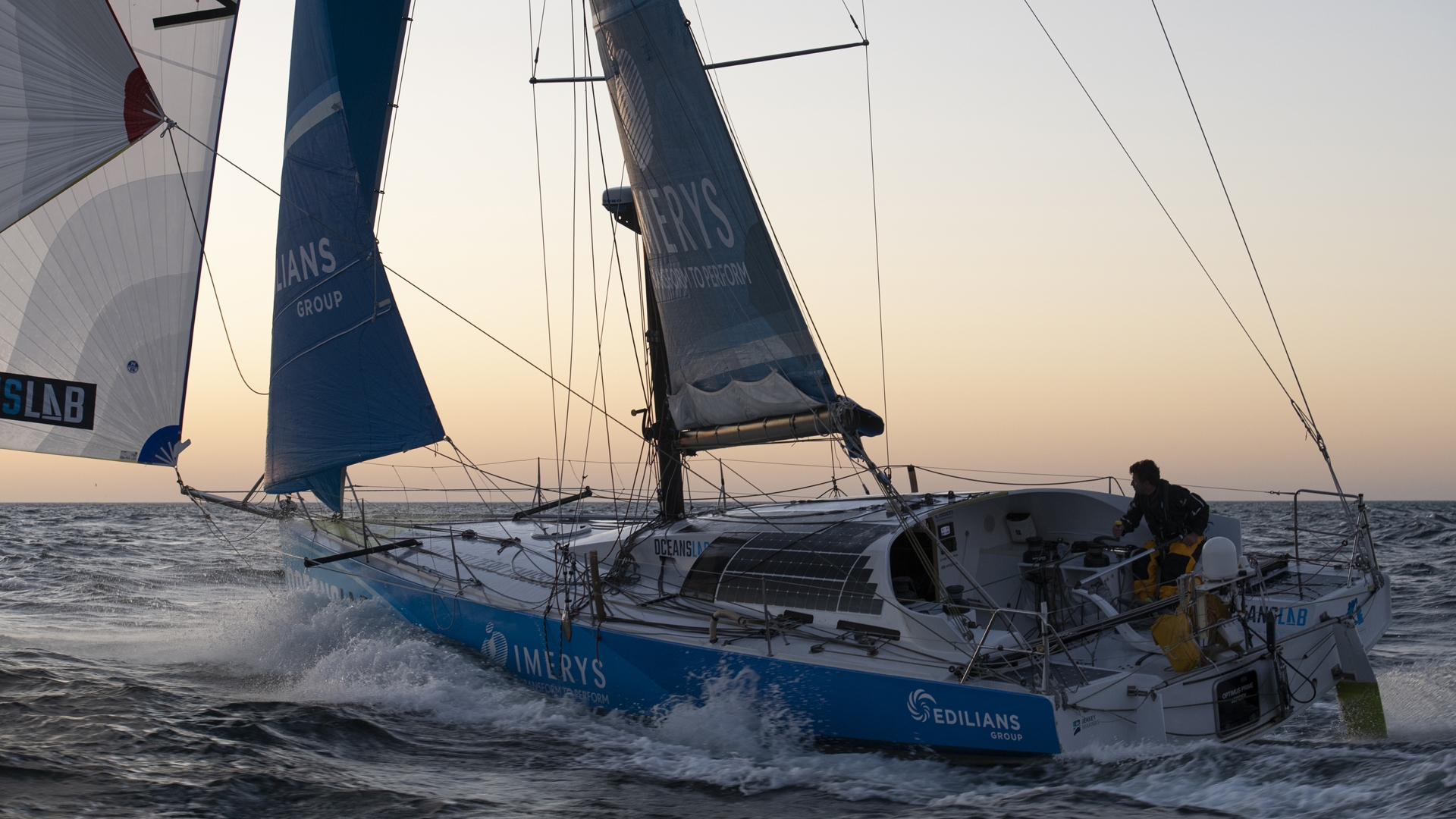 Credit Olivier Blanchet Photographie
As a leading offshore sailor, Sharp is using his sailing campaign to demonstrate how commercial maritime transportation can shift to clean systems with zero carbon emissions.
Over 90% of globally-traded goods are currently transported across the world's oceans by some 90,000 ships. These produce 3% of the world's CO2 and greenhouse gas emissions, 13% of global sulphur oxide emissions and 15% of global nitrogen oxide emissions.
The Global Maritime Forum has identified, through research studies conducted by Lloyd's Register and UMAS, the importance of hydrogen as a pathway to the decarbonisation of shipping, and the imminent requirement for scalable demonstration projects. OceansLab is one of these much-needed first-adopters for taking hydrogen offshore, to accelerate developments through technical analysis and learning through round-world races like the fully-crewed Ocean Race in 2021-22 and the solo classic, Vendée Globe round-the-world race in 2024-25.
"The sooner we start acting and accelerating the uptake of clean technologies, the sooner we can find solutions to reduce our footprint to reduce damage done in the long run.
"Looking at the statistics and the predictions for global warming due to man-made carbon emissions, it's very scary. There is a big need for policy change but also increased development through the prototyping of technical solutions that we can embrace globally." Sharp said.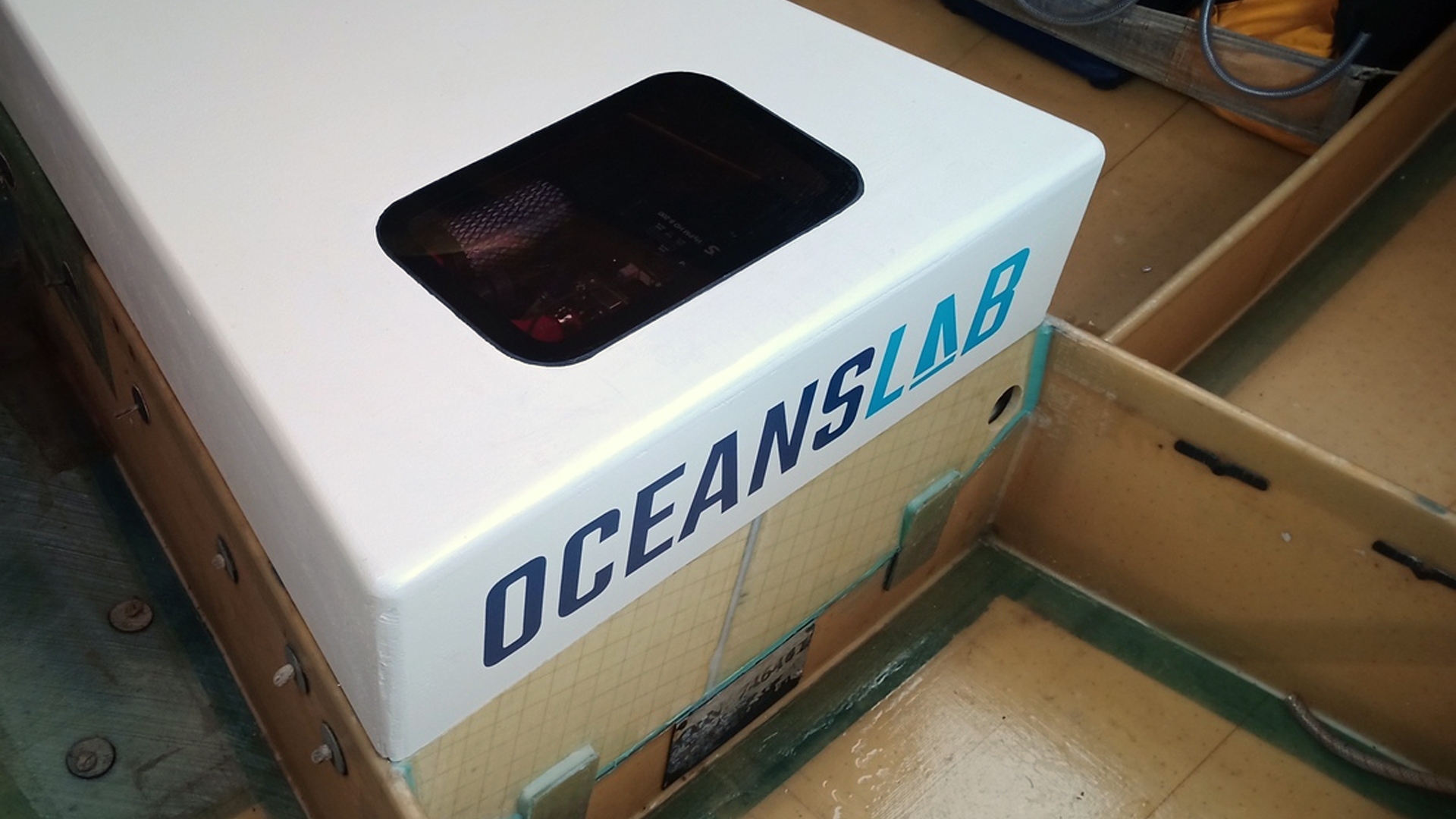 Credit www.oceanslab.world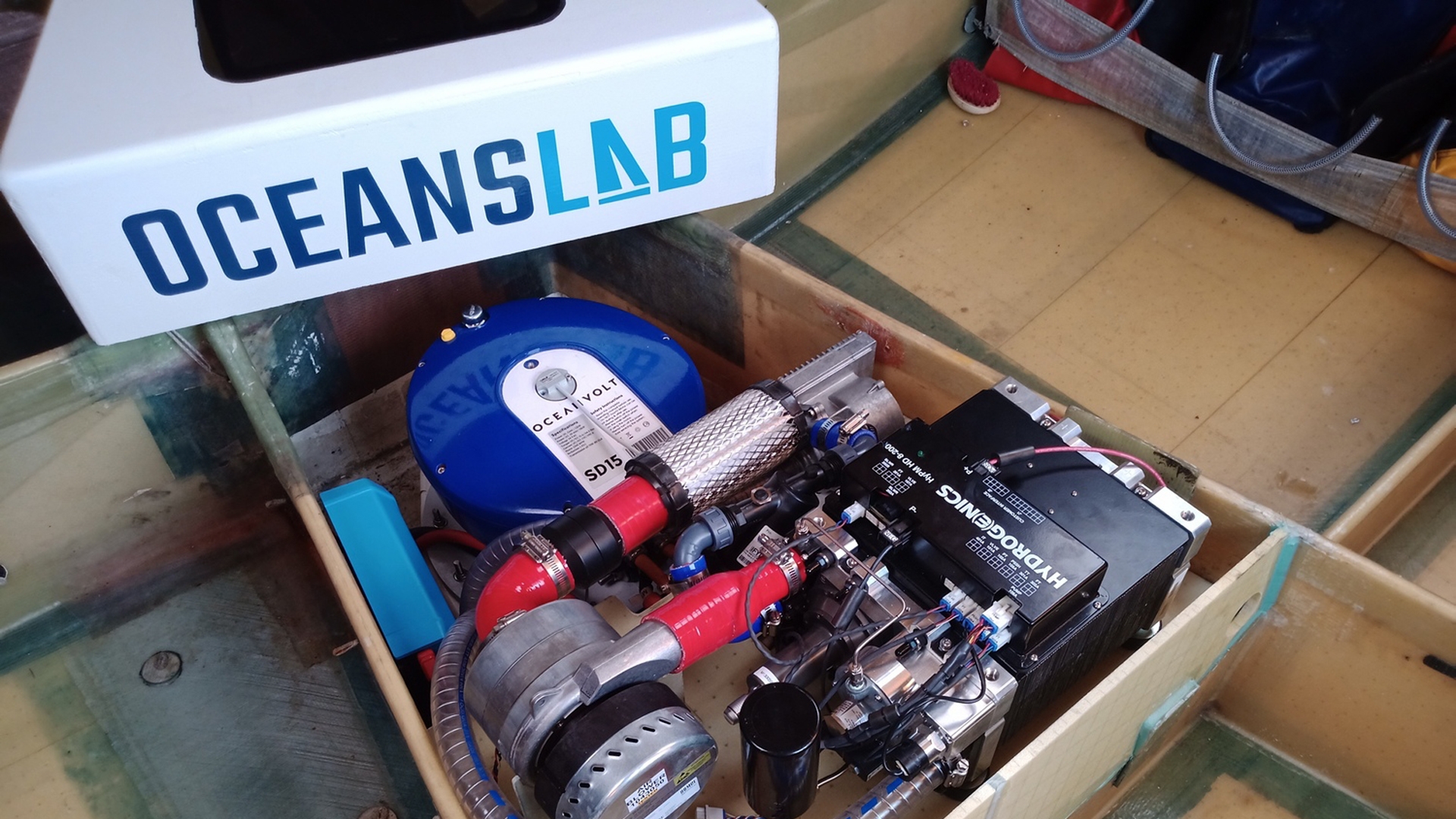 Credit www.oceanslab.world
The power generation system on OceansLab features a 10-kilowatt hydrogen fuel cell that produces electricity through the positive reaction of hydrogen with oxygen in the air. Water vapour is its only by-product. Sharp will be testing a prototype system offshore in the 3,000-nautical mile solo Transat race from Brest in France to Charleston in South Carolina in the United States which starts next May.
In that race OceansLab will be using the fuel cell and solar panels for charging the onboard lithium battery bank, which power the onboard navigation and communication systems. The fuel cell would also be used to power the electric propulsion system outside of racing for maneuvering in and out of port. Sharp will carry hydrogen in canisters and the boat will be fitted with sensors and an automatic shutdown system in case of hydrogen leaks.
"Fuel cells are going to be the big thing in shipping because they are more than twice as efficient as traditional combustion engines and, when using green hydrogen they produce zero emissions which is critical for the health of our planet," Sharp explained. "Ships will be able to use large scale hydrogen fuel cells which work on exactly the same principle as that on OceansLab."
Sharp's tough ocean racing programme, supported by sponsors and technical partners, will be used to help test the durability of fuel cell power systems in a maritime environment which is often humid and features salt-laden air.
"We are designing an air filtration system that will stand up to the demands of the oceanic atmosphere to ensure durability. The system will be monitored over time to assess any degradation," Sharp said. "We hope that the important results we get from testing clean-hydrogen fuel cell technology in this environment will help advance and increase uptake in the maritime sector in order to kick-start this vital energy transition."