Phil Sharp has moved to Code Amber for his attempt to set a new Around Isle of Wight record as a favourable weather window has been forecast for this weekend.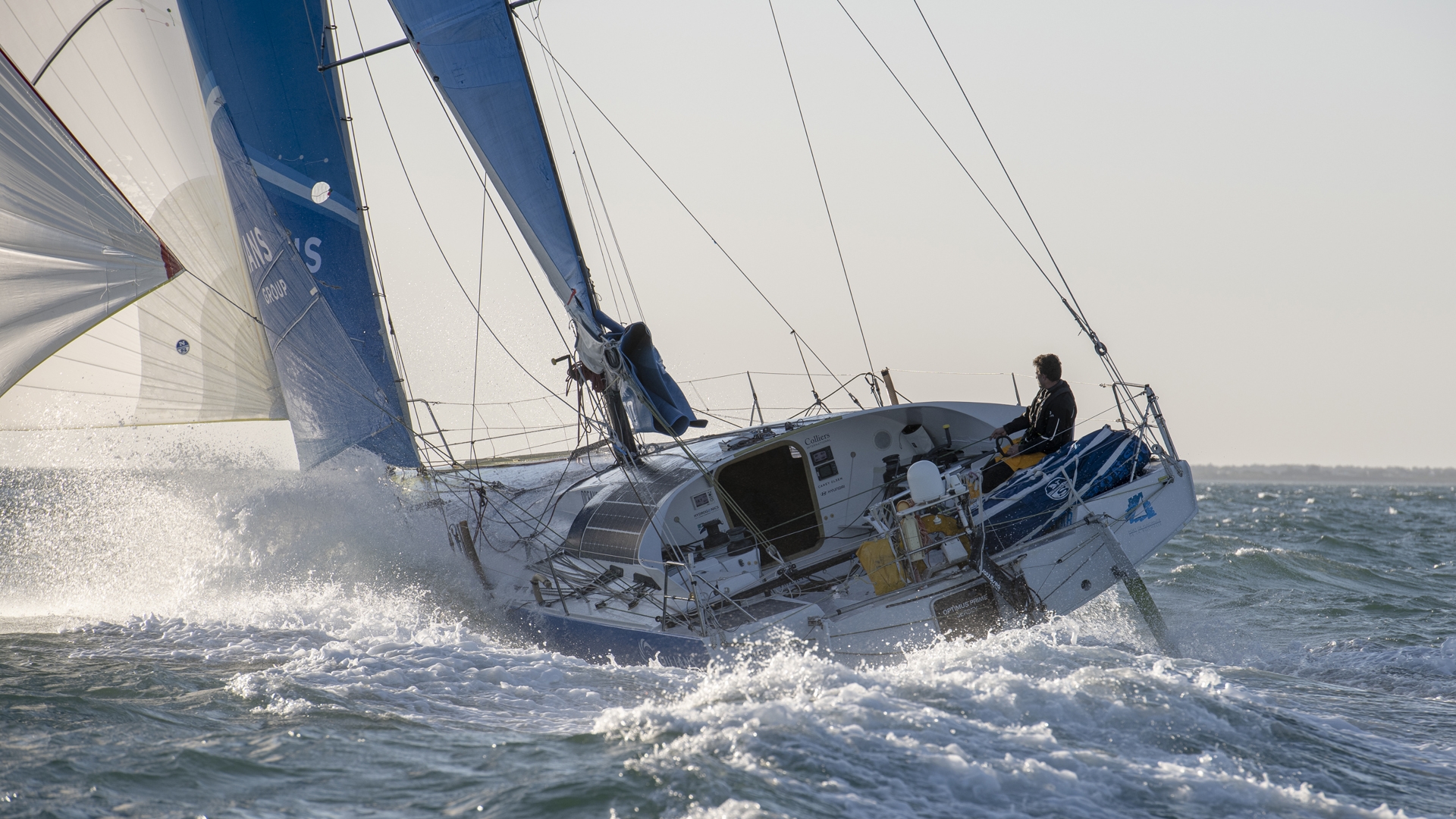 Credit Olivier Blanchet Photographie
The forecast for Saturday shows strong record breaking winds however, the direction and tides mean Sunday morning could be the preferred option for a potential start. OceansLab meteorologist Jure Jerman explains: "A weather window will be opening for a record attempt on Saturday which will likely close in the early hours of Monday. There will be enough pressure on both days, however on Saturday the wind direction and tides look less favourable.
"The exact timing of the start will be determined by taking into account the tidal information along with the wind situation in the Solent, another crucial part of the puzzle. At the moment Sunday morning could offer a potential start, we will wait to see how the weather develops."
The 50 nautical mile (57.5 mile) journey will start and finish off the Royal Yacht Squadron Line, where Sharp is looking to break the current record of 6h 29m 32s.
If the weather opportunity to attempt the record is confirmed for this weekend, a Code Green will be released on OceansLab social media.
HOW TO FOLLOW:
Go to the official website at www.oceanslab.world to follow the record live with boat tracking and updates from Phil Sharp aboard OceansLab on social media.