Phil reflects on the final training race – the Solo Guy Cotten – ahead of the grand slam La Solitaire du Figaro, which starts at the end of August..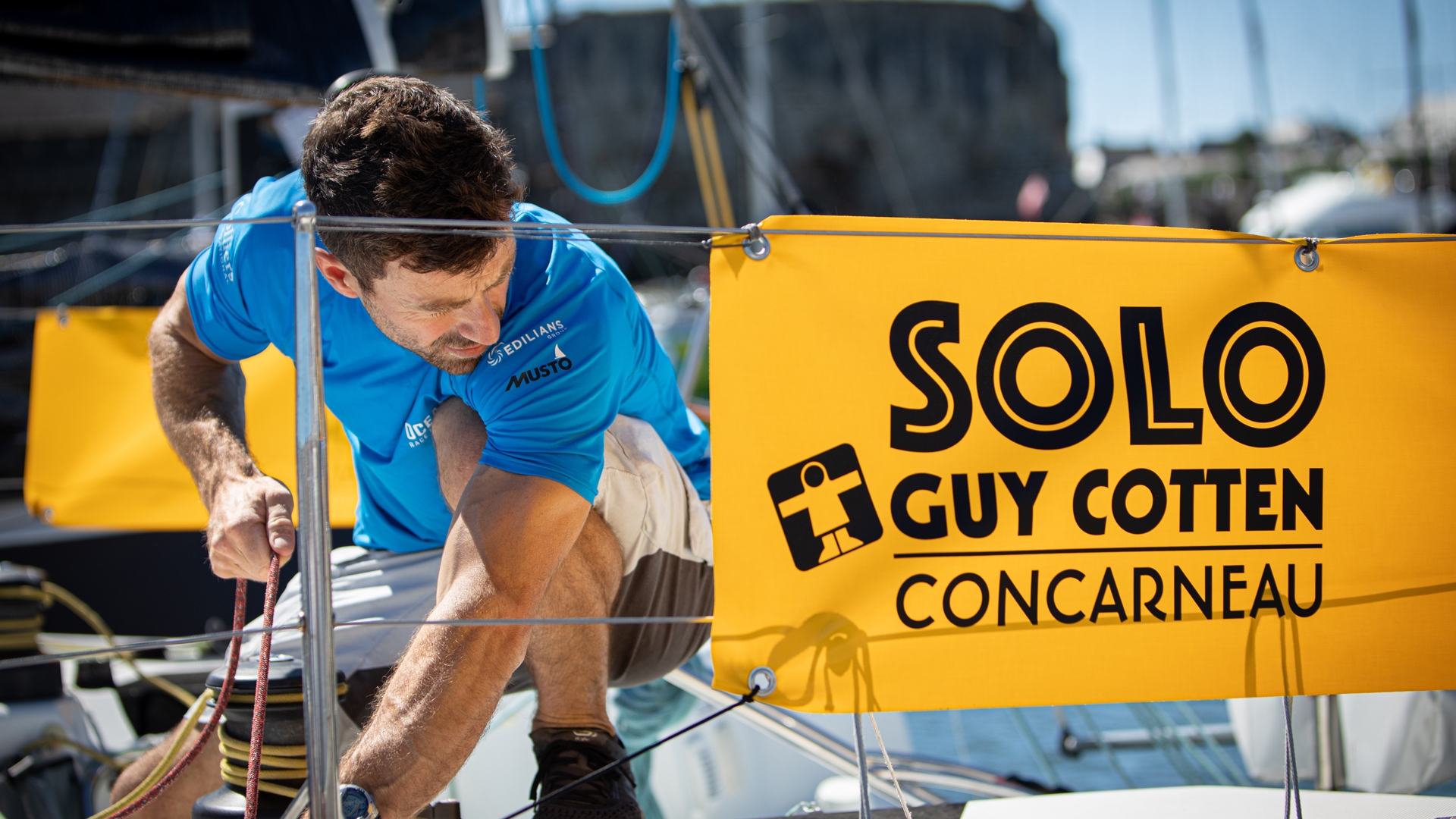 Credit Vincent Olivaud www.olivaud.com
"This was a good opportunity to test the upgrades we made on the boat's performance package since the Solo Maitre Coq in June. Overall I am pretty happy with my boat speed, even making some good comebacks after being caught out in localised light wind zones.
"There were a couple of big setbacks in this race, the first was taking a 15 minute nap in stable conditions and waking up to find that all the boats had tacked off in a wind shift, instantly losing several positions. However, the real game changer of this race for the entire fleet was entering and passing to the north of Belle Isle. The front pack sailed too close to the island and lost out with less wind, whilst those who sailed further offshore took the lead which they maintained until the finish.
"Racing in the Figaro is like a roller-coaster ride. It's about consistency and endurance. The racing throws so many challenges at you where you can easily be trapped in light winds, whilst a competitor 200 metres away from you glides past in more wind. As an ocean racer I am less familiar with coastal weather effects and this is something I will continue to work on up to La Solitaire du Figaro.
"Now I feel more comfortable with the boat and the speeds I can achieve, the next objective is to work on tactics and reflect performance in good results." Phil