A new offshore training programme starts in earnest with Phil Sharp entering the Figaro circuit, offshore sailing's most competitive one-design class.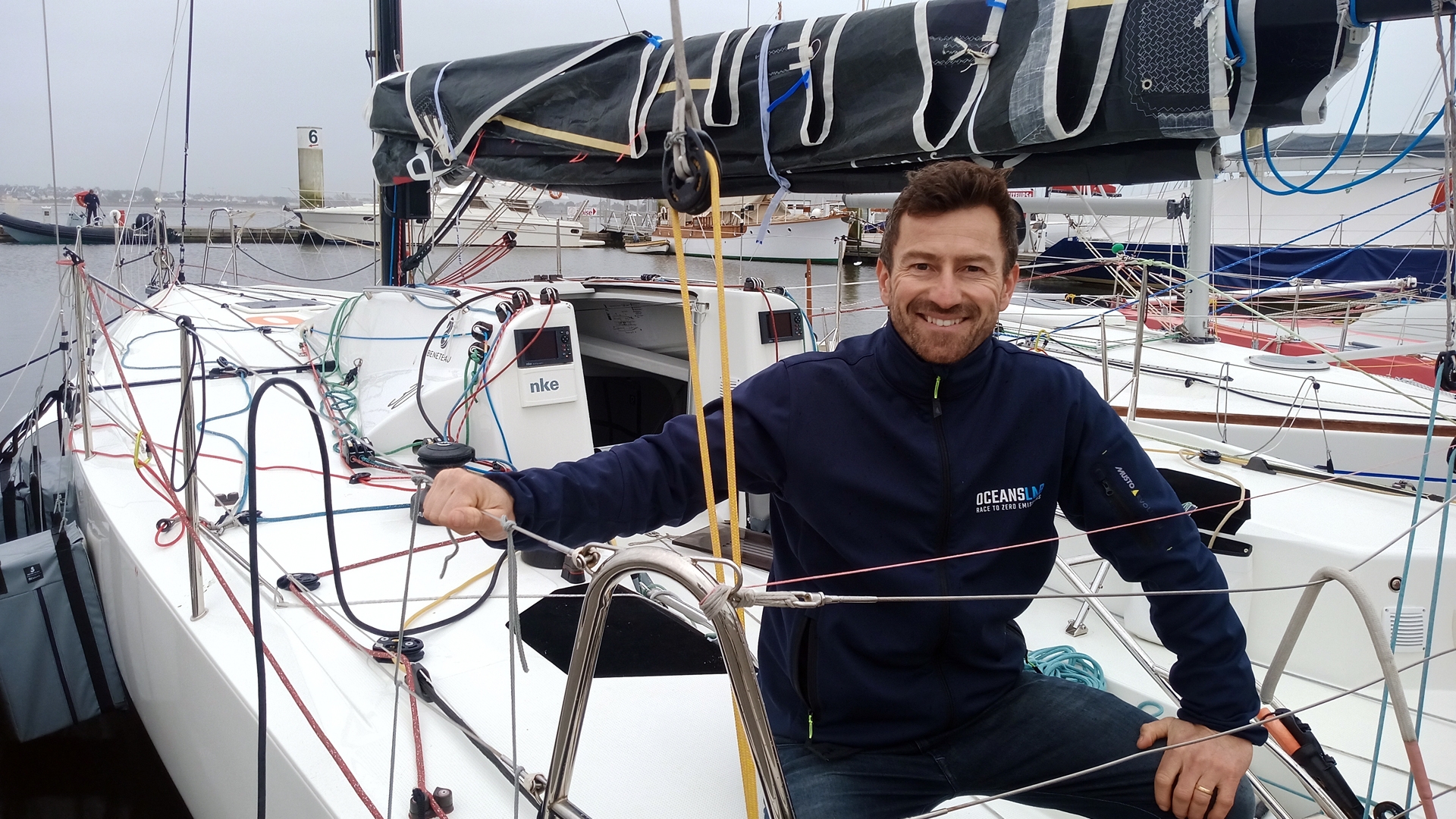 Following on from his successes in the Class40 circuit with two championship wins and three official World Records, Sharp's latest mission is to master the one-design Figaro class, one of sailing's most challenging arenas. Six years have passed since he last trained in the circuit, which last year adopted foils with the launch of the Figaro Beneteau 3. The level playing field offered by one-design racing has attracted some of the world's best shorthanded sailors year on year making the circuit notoriously competitive.
"Consistency on the race course requires training and development," Sharp commented. "The Figaro class is a great way to do this as you are able to benchmark yourself against top skippers. The racing is very close and intense, which means that there is no room for error and competitors are pushed to their limits – the kind of racing I really thrive off.
"It's going to be a steep learning curve to keep pace with the experienced Figarists – some of which have been competing in the class for over 10 years, but it will be interesting to see what I can bring from my Class40 background.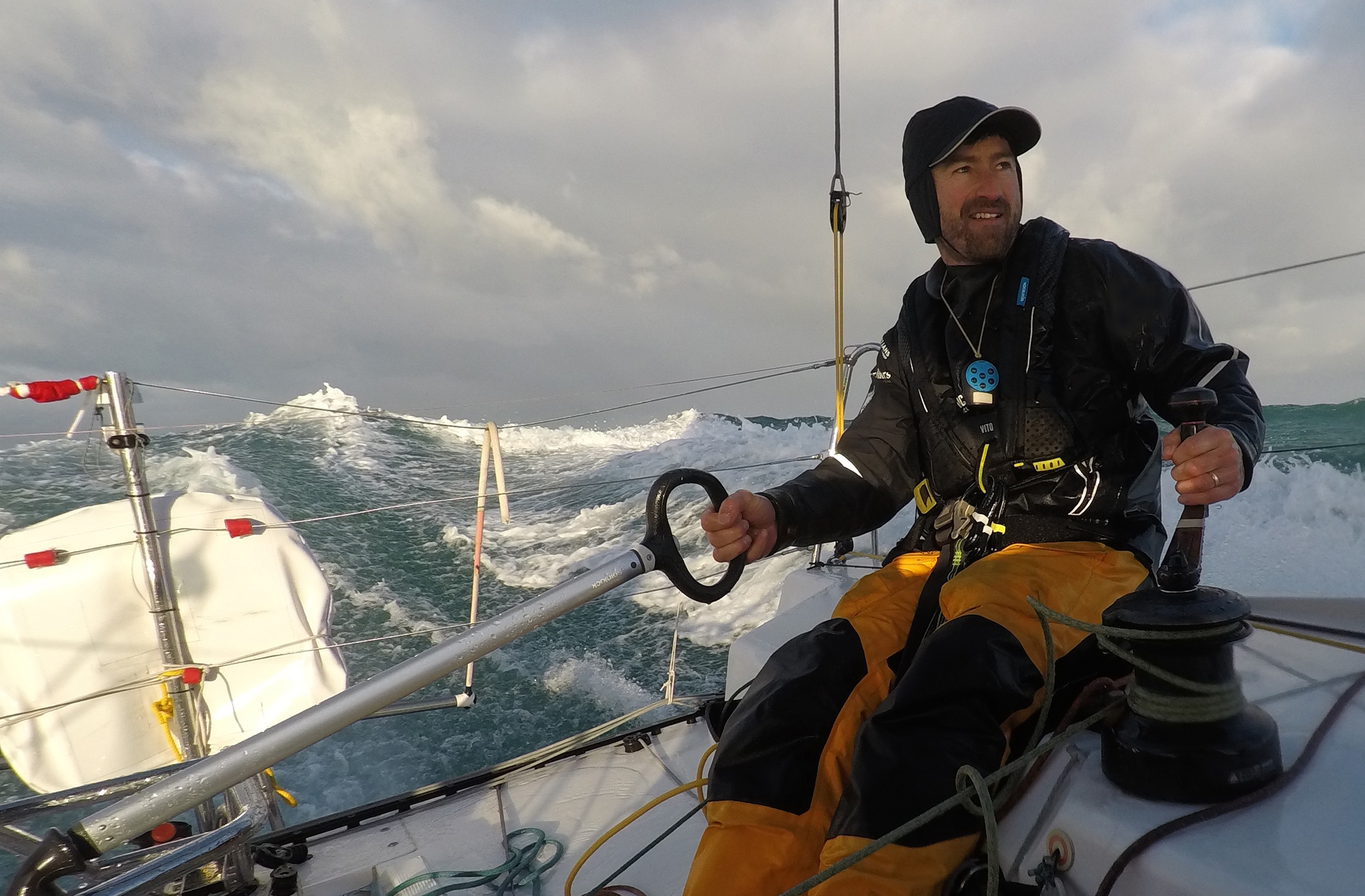 "The real challenge will be in strategy and personal management. Unlike the Class40 races which build up to long ocean races, the Figaro circuit focusses more on short coastal events, where local weather phenomena, land effects and tides come heavily into play. As a result, finding a good sleep rhythm can be very tricky, so the events are highly fatiguing. Self-management and staying focused from start to finish is therefore of paramount importance. The Figaro class teaches you discipline and consistency – it is offshore sailing's ultimate Boot Camp", commented Sharp.
Sharp will be racing under the colours of his OceansLab project which was launched late last year – an objective to accelerate clean innovations in the maritime sector by reducing emissions and improving oceans health. The boat electronics and engine will be powered by a bio-degradable advanced biodiesel free of harmful pollutants such as sulphur and aromatics found in fossil fuels.
What's more, this year Sharp will be demonstrating a practical replacement to toxic antifoul that is currently used on boats and ships, a 100% biocide-free alternative. The innovation is a silicon-based protective film adhered to the underside of the Figaro 3 race boat, which preserves performance whilst providing an optimum antifouling function, minimising the retention of algae and molluscs.
Sharp will compete in three Figaro class races over the next few months to include the 'Solo Maitre Coq' starting on Monday 16th March, followed by the double-handed Concarneau race in April, and the solo 'All Mer Cup' in June.
How to follow
Follow Sharp's journey this month as he makes a return to Class Figaro in his first event the Solo Maitre Coq.
Solo Maitre Coq schedule
Fri 13 – Sun 15 March: Race preparations
Mon 16 March: Coastal race 1
Tue 17 March: Coastal race 2
Thur 19 – Sat 21 March: Offshore race