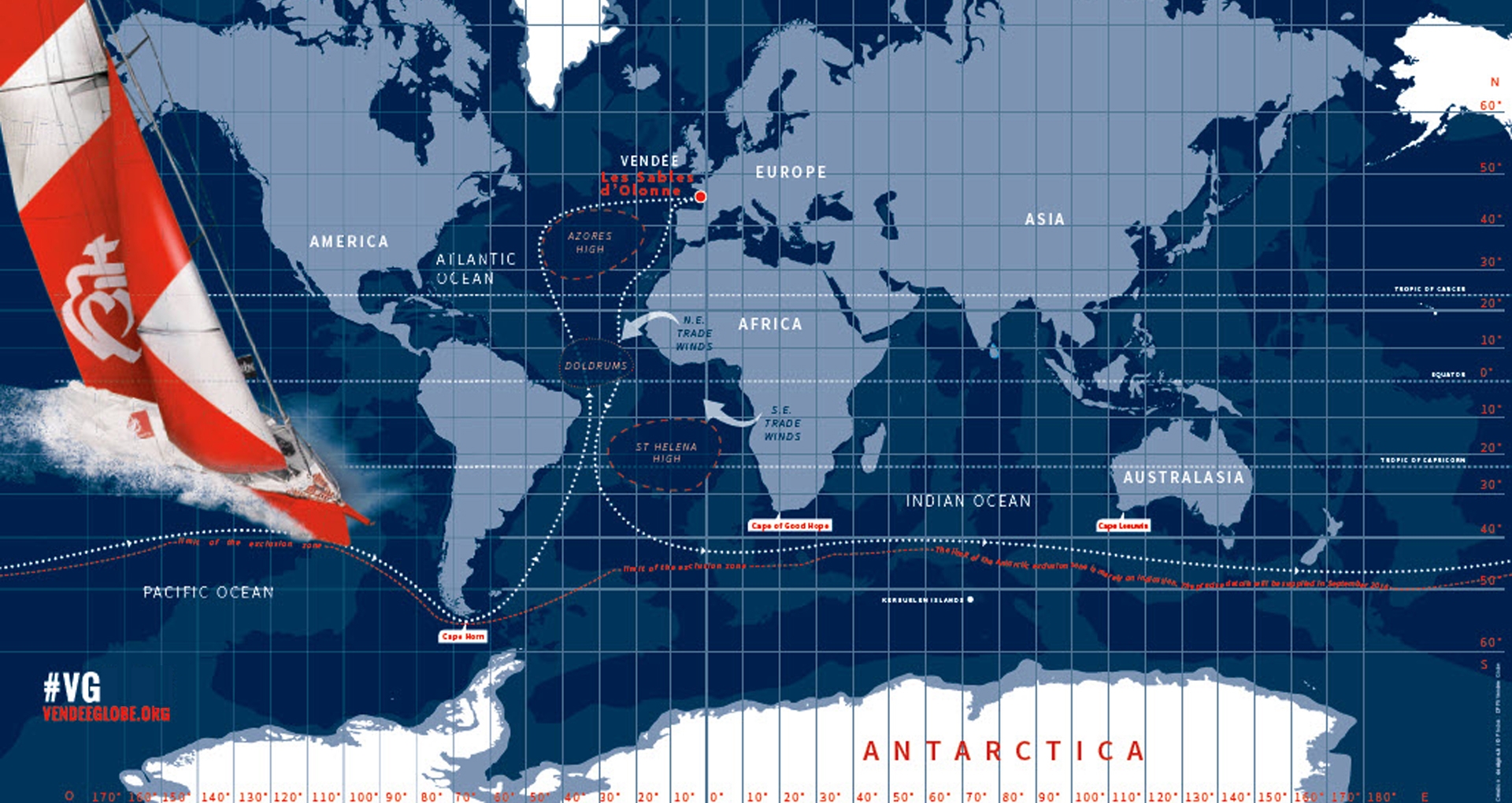 THE RACE
Solo around the world • Non-stop • 25,000 miles
The first race of its kind was founded in England in 1968 and called the Sunday Times Golden Globe Race. Britain's Robin Knox-Johnston sailing aboard 32 foot Suhaili was the only entrant to complete the race in a time of 312 days, becoming the first person to sail single-handed and non-stop around the world.
This first single-handed, non-stop and without assistance world race eventually led to the founding of the Vendée Globe in 1989.
The IMOCA 60 is specifically designed to race around the world. At 60 feet the monohulls are among the fastest modern racing boats. To maximise on speed the boats are built using light, but strong composite materials ensuring they can withstand the worst conditions on the open seas.
RECORD TIME
The record time to race around the world non-stop was re-set in 2016 by Armel Le Cléac'h aboard IMCOA 60 Banque Populaire VIII with a time of 74 days 3 hours 35 minutes and 46 seconds.
Share This Story, Choose Your Platform!