Phil Sharp has confirmed a start-time of approximately 0830 UTC tomorrow for an attempt at setting a new world speed record for the Around Isle of Wight. He'll be aiming to set the fastest outright time for single-handed, in addition to the fastest monohull up to 40 foot.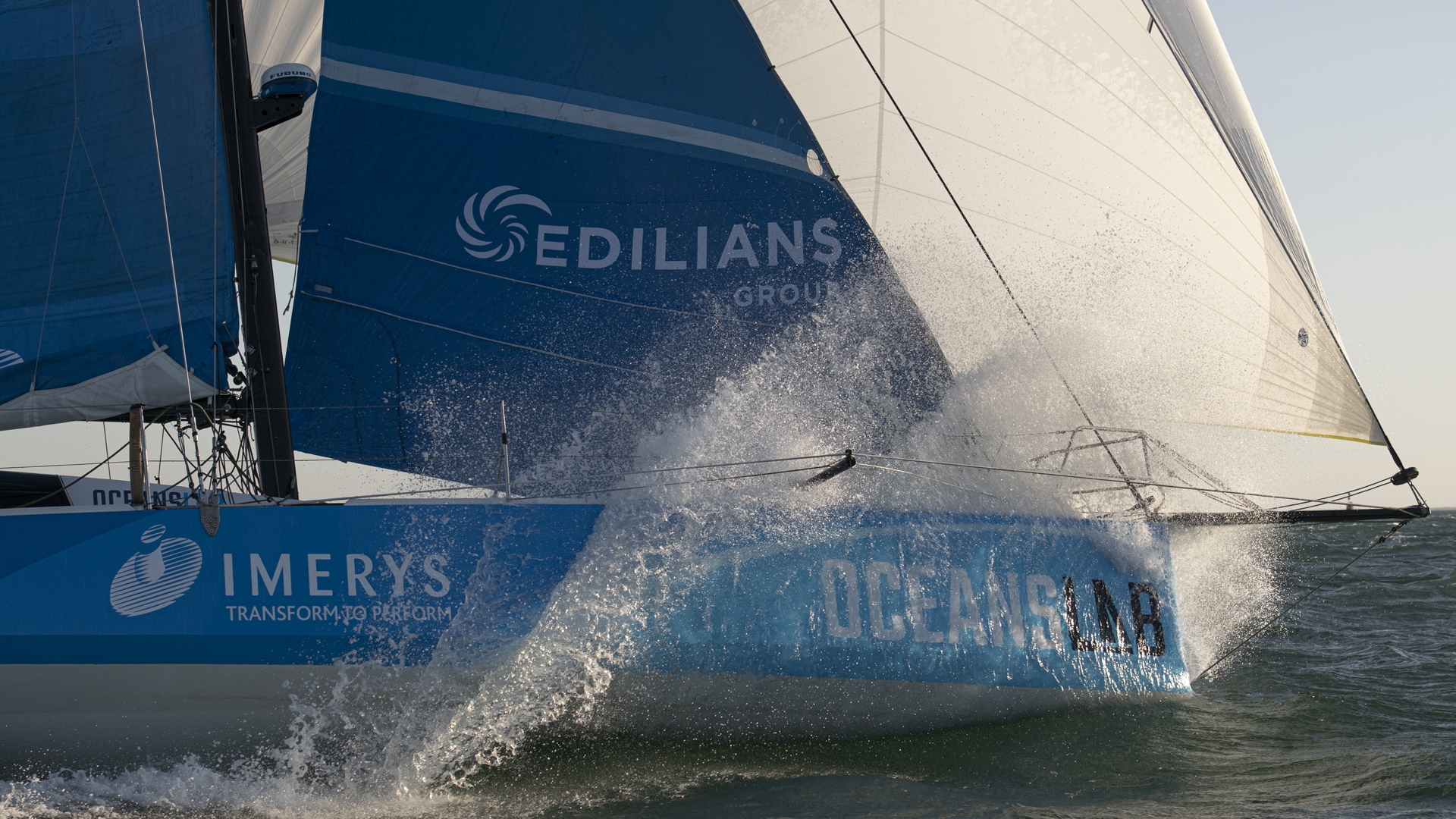 Credit Olivier Blanchet Photographie
"The forecast shows an attractive wind angle for breaking the record, despite the winds not being overly strong tomorrow. However, it will be very cold as it's expected to be 4 degrees so I might not be able to feel my hands!
"I am aiming for a personal objective of around 5 hours, which is not going to be easy as the course is inherently technical. Navigating in strong tidal waters and manoeuvring in the Solent will be the trickiest because it can be very gusty. In fact, when I last went solo through the Solent I was flattened by a big gust and it destroyed my spinnaker – this was the start of my Cowes-Dinard Channel record attempt.
"Sailing around an island means that there will always be a mix of upwind and downwind, which means it is difficult to sustain a high average speed. I will be going anti-clockwise around the island and will be sailing against the tide for the first hour up to the Needles until it turns in my favour." Commented Sharp.
Sharp is estimated to the cross the finish line off the Royal Yacht Squadron by 1400 UTC tomorrow averaging a speed of 10 knots (18.5 kilometres per hour), aiming to break the current record of 6h 29m 32s.
HOW TO FOLLOW:
Go to the official website at www.oceanslab.world to follow the record live with boat tracking and updates from Phil Sharp aboard OceansLab on social media.