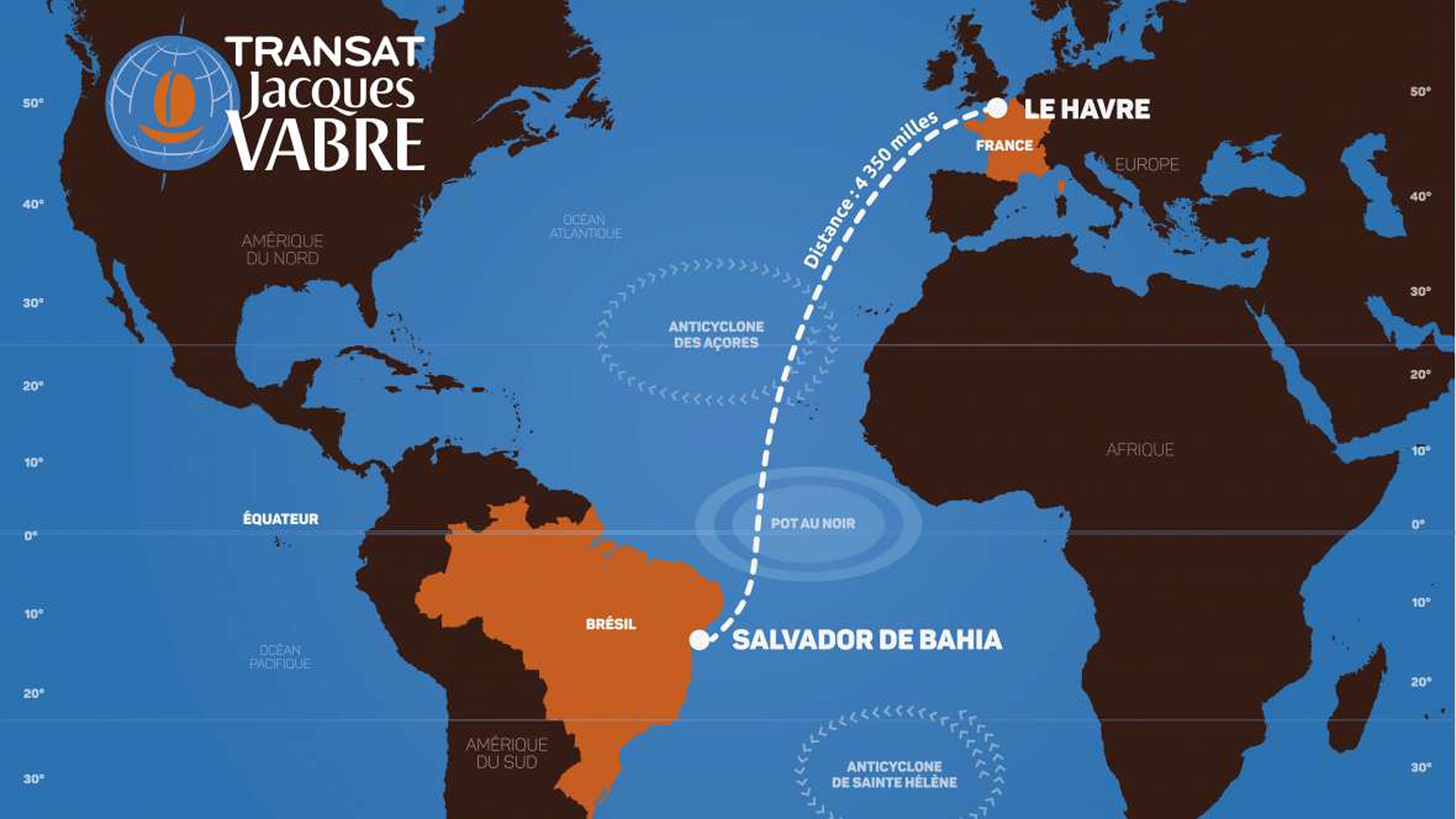 THE RACE
Double-handed transatlantic • Non-stop • 4,350 miles
HISTORY
A biannual event since 1993 with two skippers traditionally following the historic coffee route.
The origins of the Transat Jacques Vabre are based on historical maritime Atlantic routes: the latest of these tie in with the economic growth between the American and European continents and the first Transat Jacques Vabre which would link Le Havre to Cartagena (Colombia) being the centre of the coffee routes. Jacques Vabre and the town of Le Havre celebrate this maritime route like the Tea Tour (from Hong Kong to London) or the Gold Route (from New York to San Francisco).
THE BOAT: IMOCA 60
At 60 feet the monohulls are among the fastest modern racing boats. To maximise on speed the boats are built using light, but strong composite materials ensuring they can withstand the worst conditions on the open seas.
Share to your followers